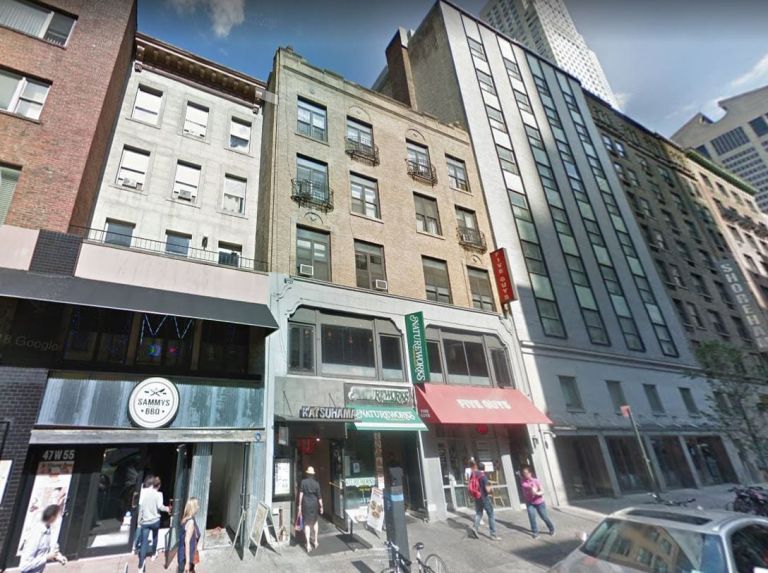 Japanese investor buys 43-45 West 55th Street for $ 12.25 million – Commercial Observer
The co-founder of the Japanese music company Being Inc. bought 43-45 West 55th Street for $ 12.5 million, Commercial Observer has learned.
Daiko Nagato, under the entity Dreamaps Estate NY, purchased the 15,000 square foot Midtown apartment building at Double E Realty. The property has 11 studios and one-bedroom apartments, three of which are rent-regulated, with a NatureWorks and Five guys located on the commercial ground floor.
Nagato may be considering a restaurant concept on the second floor, which previously housed the Japanese restaurant. Katsu-Hama who closed, said Lee & Associates NYC's Georges steffani, who was part of the team that negotiated the deal for the buyer. But Blue capital of the Pacific's Masa ikeda, who negotiated the deal for the buyer, said Nagato still didn't know how to use the space.
Nagato will likely construct the second floor and could occupy part of the building, which is becoming more and more common as the city recovers from the pandemic, Steffani said.
"We see a lot of people, who see the option of owning the space they are going to occupy right now, come in [and] looking at our spaces, "Steffani told CO. "Before the pandemic, this was not really the target demographic when you were looking to sell real estate; it was more investment funds [and] local owners.
The cash deal for the building bounded by West 55th Street and Avenue of the Americas closed on June 2, Ikeda said. Nagato also recently purchased a 4,108 square foot property in Waikiki Beach in Hawaii for nearly $ 5 million, according to Pacific Business News. This transaction was closed last month.
Steffani from Lee NYC, Chris Varjan, Vickram Jambu and Jonathan braun represented the seller, while the buyer was represented by Ikeda of Blue capital of the Pacific.
Update: The story has been updated to include broker information for the buyer, Ikeda.