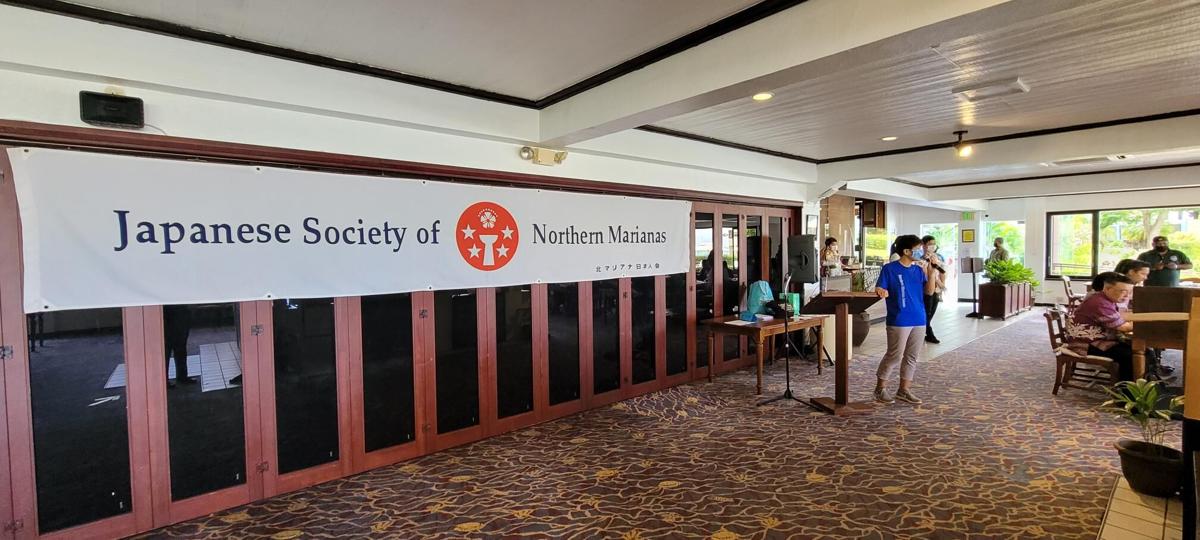 Local community gets a "Taste of Japan" | Way of life
JAPANESE cuisine was in the spotlight on Monday at the Aqua Resort Club Saipan as the Japanese Society of the Northern Mariana Islands organized its very first "Taste of Japan".
Participating restaurants unearthed delicious Japanese recipes, featuring an array of traditional Japanese dishes, including original sauces.
Miyako at Hyatt Regency Saipan, Chef Zenn Tomokane brought out professional fish-cutting techniques during a live preparation of an "onaga," otherwise known as ruby ​​snapper or scarlet snapper, skillfully cut into pieces, from head to tail, with a professional kitchen knife.
Onaga can be prepared and served in various forms, including soup or sushi.
"Generally, Japanese foods include 'washoku', a traditional Japanese food that was registered as intangible cultural heritage in 2013, and also includes foreign foods prepared for Japanese tastes, such as western foods and foods Chinese who entered Japan from abroad, "said Hiroko Tajima, vice president of the Japanese Society of the Northern Mariana Islands and master of ceremonies of Taste of Japan.
Twelve dishes were served at participating restaurants, starting with Aiko's Deli cold ramen, a dish typically served during the summer and made with homemade noodles.
"Homemade noodles are our specialty," Tajima said.
The next dish to be served was the panna cotta matcha from Aqua Resort Club Saipan.
The pannacotta, Tajima said, has a smooth texture and a green tea flavor topped with sweet red beans, a small sponge cake, and whipped cream.
The resort club plans to incorporate this dish soon at Costa or Aqua Café, noting that the popular Costa weekend buffet is now paired with a daily lunch buffet with a special lunch promotion in which one person eat free for six people dining during lunchtime. .
Casa Urashima, which turns 20 this year, prepared the third dish that was served, Shiratama mochi zenzazi, which, like panna cotta matcha, is a dessert.
The Shiratama mochi zenzazi is made from the Shiratama flower which is carefully hand rolled one by one.
The restaurant said dessert is one of its best-selling desserts for its customers.
Furusato served up his take on shrimp tempura, a classic Japanese dish.
Gentle Brook Café has prepared beef tataki sushi, a dish prepared using a Japanese cooking method in which the meat is seasoned, seared, immediately chilled, topped with sliced ​​sirloin or tataki, green onions and garlic, and served with an original sauce.
The Grotto restaurant presented their beef curry, consisting of Angus beef simmered until tender.
Himawari, one of the busiest Japanese establishments on the island, presented its most popular dish, the pan-seared salmon roll, arranged to the taste of its local guests.
The eighth course was a beef bowl presented by Kinpachi restaurant, personally recommended by their chef.
"Bowls are popular casual 'washoku', such as the tempura bowl, pork cutlet bowl, beef bowl, and poke bowl," Tajima said.
Also featured was Kuriya's Shabushabu Pork Salad, a healthy dish served with vegetables, oil-free Ponzu dressing, and pork shabushabu with sesame seed dressing.
Another participating restaurant was Oleai Beach Bar & Grill. He presented his version of the traditional "karaage", or Japanese fried chicken.
Salty's Grill & Café served their menchi katsu, or juicy chopped Angus beef chops.
Finally, Uriya presented octopus dumplings, or "takoyaki," an iconic dish from Osaka, Japan, pan-seared and made of batter filled with seasoned octopus.
Tajima told from children to the elderly, "takoyaki" is everyone's favorite food in Japan.
The Japanese Society of the Northern Mariana Islands also provided a questionnaire at the end of the tasting, asking participants to choose which of the dishes was their favorite.
Participants at the event included Governor Ralph DLG Torres, Tan Holdings Chairman and CEO Jerry Tan, CNMI Covid-19 Task Force Chairman Warren Villagomez, Governor's Authorized Representative for the Covid-19 disaster Patrick Guerrero, Special Assistant to the Mayor of Saipan Henry Hofschneider, Director of Field Operations of the Mayor's Office of Saipan, Joann Aquino, Director General of the Mariana Visitors Authority Priscilla Iakopo, lawyer Vincent Torres, lawyer Jack Torres, candidate of the GOP for the upcoming Special Elections of Precinct 3, Grace Sablan, the wife of the late Representative Ivan Blanco, Carmen Sablan, and several other residents of the island, including members of the Japanese community.
Governor Torres thanked the Government of Japan, Japanese Consul Kazuhiko Ono and the Japanese Society of the Northern Mariana Islands for their respective roles in the event.
"It's nice to see different Japanese restaurants come together and come up with a dish or two to present their restaurants and to have the opportunity for us, the people here, to try, once again, the importance of 'having our Japanese market here,' he said.
"The food is great here. We all grow up here and a lot of our dishes [are] also mainly from Japan, whether sashimi or even our crackers [and] cookies. These come from Japan. It's really good."
For her part, MVA General Manager Iakopo said, "The taste of Japan has been a great experience, not to mention delicious too, but I really think this is a really great opportunity for all of our Japanese companies to. present their specialties, whether traditional or modern cuisines. Without having to have direct flights from Japan, it really brings home a taste, being able to remember how important our Japanese market is to us. "
Japanese consul Ono, who first arrived at CNMI two years ago, said: "This event is organized by the Japanese from the Northern Mariana Islands, but is also sponsored by the Japanese government. The Japanese government has decided to support the Japanese living in the Northern Mariana Islands.
He added, "Speaking of Japanese cuisine, there are many Japanese dishes, Japanese tastes. Today we might only have 12 different Japanese tastes, but in Japan, if you have the opportunity to visit Japan, you can have a lot of Japanese dishes that are not familiar to the locals here.