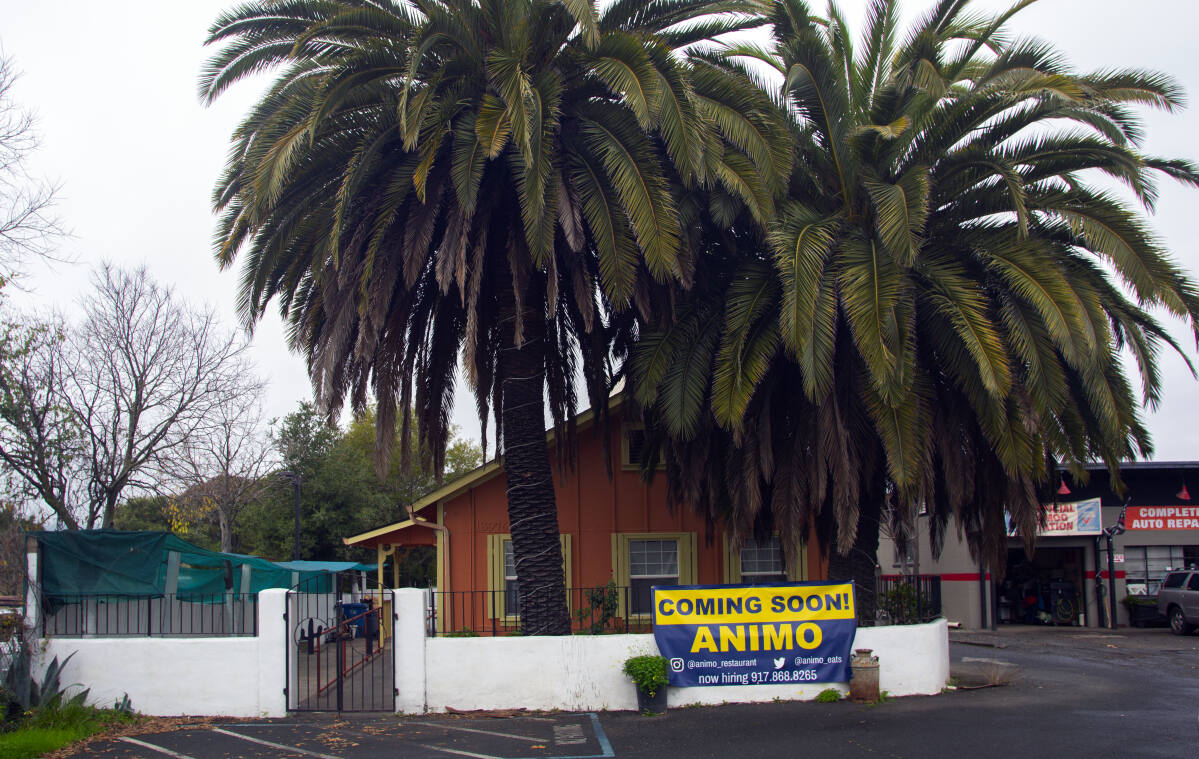 New York chef to open Animo in Sonoma
[ad_1]
In a small building with palm trees, a small wall and a largely sheltered patio next to McDonald's, a new flavor is brewing.
Real estate agent Ryan Snow said chef Josh Smookler and his wife Heidi Hu rented the property with the intention of opening the Animo ramen restaurant. In a phone call Monday afternoon, Smookler told the Index-Tribune that he and his family moved here in December and enrolled their children in local schools.
Longtime residents remember this place as the former location of Moosetta's Piroshky, a Chinese cafeteria and a series of Mexican restaurants, the last of which was Las Diablitas.
Chef Mookler is Korean and was adopted by a New York Jewish family and raised on Long Island. His multicultural background first led him to Japanese cuisine, although he had to learn how to make ramen himself.
After first selling ramen in a bagel store, Smookler opened Mu Ramen in Long Island City, New York in 2014 after a stint in Los Angeles where he sampled many raw foods and Japanese ramen.
New York Times reviewer Pete Wells wrote that Mookler's Mu Ramen was worth a visit outside of New York City, perhaps because Smookler also served up ramen of wings stuffed with foie gras, oxtail and marrow. bone.
Former wine manager, Smookler told Luckyrice.com: "I started in the wine business because when I was a teenager I thought wine was for the rich, educated and sophisticated. I wanted to impress women. I felt there was more cache. It's silly, isn't it?
In 2020, Smookler closed its ramen restaurant in New York City during the government-ordered pandemic shutdown and never reopened it.
Many remember Sondra Bernstein's "Ramen Wednesdays" in Suite D and her takeout ramen at Girl and the Fig, as well as her ramen pop-ups in Springs where Sonoma Eats is currently located.
But Smookler is stepping out of the ramen bowl with his new business here in Sonoma.
He says he's always told people to do what they love, and now he's going to take his own advice and do what he loves – Basque-inspired fish, pork and beef. He expects to offer four or five fish dishes, three special cuts of Iberian pork and five cuts of beef, all while sneaking in Korean flavors with Basque.
The location next to McDonald's on Highway 12 just north of Verano Avenue needs a lot of work to fix a leaking roof, replace equipment and clean up the mess. Joshua and Heidi have both worked hard to make all the improvements needed to pass the inspections, but they don't have a deadline for the opening just yet.
In other neighborhood news, the neighboring Happy Dog restaurant has a new owner, but it's unclear what will happen to the space.
[ad_2]