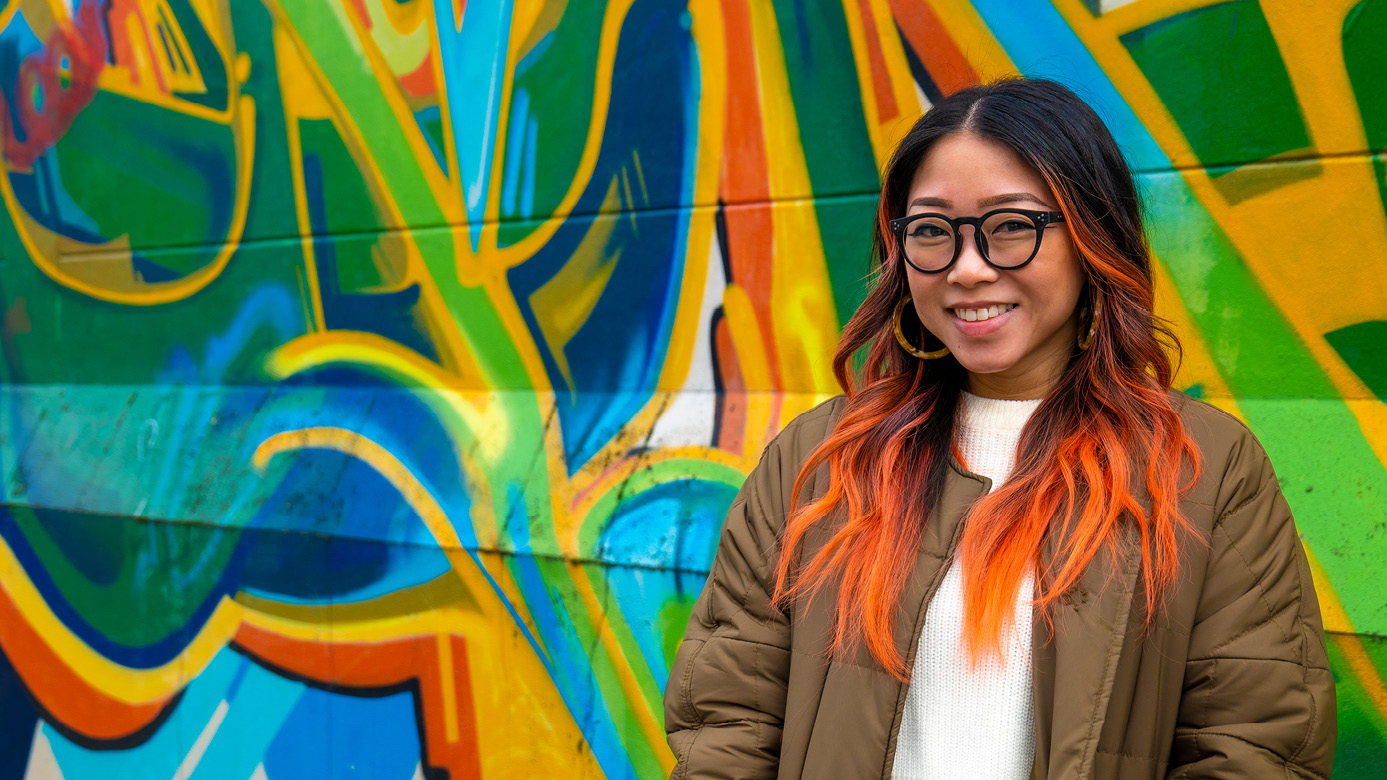 Clarissa Gines '12 combines her passions for art and community by working for Tacoma Creates | New
Born and raised in Hawaii, Gines moved to Tacoma to attend PLU. She feels rooted in Tacoma, where she works, plays and spends time with her family. "I'm pretty committed to serving the city and being part of this community," she says. But like many of us who moved here, her heart still resides in Hawaii. "It's this weird thing where the house can be in two places, isn't it?"
Gines encourages students to keep an open mind about future career possibilities. "As you progress through college and graduate school, there are so many opportunities that you may not know about, and the world is so big," she says. "I wouldn't have thought I'd be in the position I'm in unless I had these detours."
"As a Filipina, as a woman of color, it's been interesting for me to move into these spaces where it's been predominantly white. But it has allowed me to develop my resilience and be authentic," says Gines on his high profile career in the public arts sector.
"Sometimes people feel like they have to change a bit of code or adopt a persona to achieve the professional goal. Or people tend to erase a bit of their personality to fit some kind of mold You don't have to. You can present yourself as you are and people will respect that.
Powered Lute is a project spotlighting PLU alumni in some of the best-known organizations in the Puget Sound area. Clarissa Gines '12 is the second of three lutes presented by the City of Tacoma. The previous Lute Powered series spotlighted PLU alumni at Amazon and MultiCare Health System.