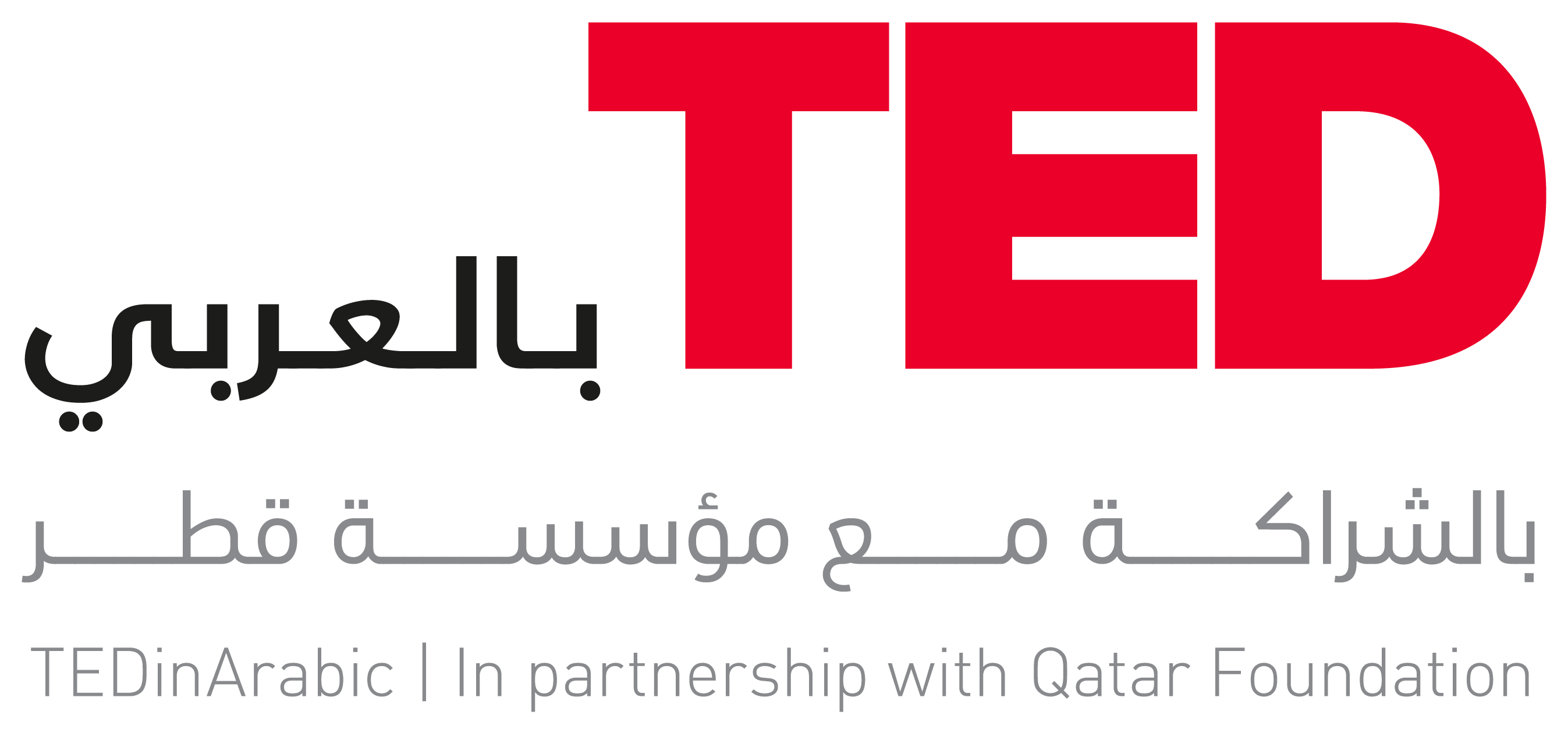 TEDinArabic Hosts Inaugural Regional Event in Doha, Qatar, Featuring Pioneering TED Talks in Arabic
TEDinArabic is a joint initiative with TED and the Qatar Foundation designed to provide a global platform for thinkers, researchers, artists and changemakers in the Arabic-speaking world. Spear in July 2020, TEDinArabic is TED's first initiative to amplify the ideas, inventions and stories of Arabic-speaking communities. This seeks to inspire solutions that span across the Arab world and beyond, transcending borders and language barriers.
The event: TED and the Qatar Foundation hosted the inaugural TEDinArabic event on December 9, 2021 in Doha, Qatar, featuring renowned speakers who presented TED Talks in Arabic to a global live audience. This event was the first in a series of regional TEDinArabic events leading up to the flagship TEDinArabic conference in early 2023. The event took place during the Qatar Foundation's WISE 2021 conference, themed "Generation Unmute: Reclaiming our Future through Education". Thousands of educators and thinkers from around the world have come together in person and virtually to share their latest contributions and innovations to reinvent education systems. JThe event was hosted by Asma Jaber Al Hammadi of Al Jazeera and attended by Her Excellency Sheikha Hind bint Hamad Al Thani, Vice President and CEO of Qatar Foundation.
Opening remarks: Educational and cultural consultant Mohamed Ali Bahri highlighted the importance for TEDinArabic to reach a global audience while preserving, cherishing and promoting the cultural heritage of the Arabic-speaking world. "We have to speak so the world can see us," he said.
Music: Qatar Academy of Music occurs alongside a series of interstitials, including At Farah Shamma's "Falastini Ana."
The talks in brief:
Mohammad Al-Janahi, Outreach Manager at Teach For Qatar
great idea: Arabic poetry and literature can inspire students' critical thinking and problem-solving skills – not only in languages, but also in math and science.
How? 'Or' What? An advocate of the Arabic language and passionate about poetry since childhood, Al-Janahi incorporated poetry, art and music into his classroom. With the aid of immersive and artistic approach to learning – inspired by the wonderful history of Arabic poetry and literature – it describes how the language sharpens students' critical thinking in all areas. As he says: "Our ancestors used poetry in all aspects of their daily lives to tell stories, reflect and express their feelings. Poetry is an easy-to-use tool for creating impact and teaching complex theories and topics. " Give the example, Al-Janahi incorporated music and poetry into his own speech.
Farah Al-Tawel, 2D Design Manager at Dadu, the Children's Museum of Qatar
great idea: Design thinking and innovative teaching methods can empower children and prepare them for the future.
How? 'Or' What? According to Al-Taweel, creative learning is the organic and spontaneous process we all experience at different stages of our lives when trying to achieve a goal. It frees our capacities and, once achieved, leaves us with a strong desire to experience it again. Children go through this same process: they try to accomplish big goals and big ideas every day, despite limited abilities and resources – this is the design thinking process at work. Through his research at the Qatar Children's Museum, Al-Taweel has developed creative informal methods to help children develop their brains early through the use of design thinking. "We don't want to change the way children think, innovate or explore new things," she says. "We seek to prepare and support them to meet the global challenges facing our world."
Rana Dajanipprofessor at the Hashemite University of Amman, Jordan
Auction idea: The importance of reading for pleasure.
Why? Rana Dajani noticed that many children did not read for pleasure – an activity that not only creates lifelong learners, but can also shift a child's mindset from "I can't" to "I can." As she says, "I felt it was a crime for a child not to be able to discover their inner potential and experience the world." This was the impetus to launch We Love Readinga project whose strategic approach is rooted in inherent motivation rather than external stimuli – a key distinction when it comes to creating and driving social change for a sustainable future. Dajani shows how, by becoming an ambassador of We Love Reading, people embark on a journey of self-discovery and empowerment. She shares the stories of Asma, a young Syrian refugee living in Zaatari refugee camp in Jordan; Maria, a retired teacher from Argentina; Nabila, a cancer survivor from East Amman; Abdullah, a person with special needs; and Matovu, a young Ugandan – all are now make an impact in their communities.
Aziza Chaouni, civil engineer and architect
great idea: A model of sustainable living in developing countries, focusing specifically on the deserts of Arabia.
How it works? For hundreds of years, life in the desert was made possible by the creation of oases through careful management of land and buildings. Now due to tourism and climate change, this all changes quickly: communities are forced to leave, the desert sets in and heritage is lost. Chaouni aims to reverse the damage through a design approach that integrates sustainability with social and economic values. In her latest project, she collaborated with local communities and experts in M'hamid, in the city of Fez, who were in danger of being swallowed up by the desert – but who were still barely holding on. Chaouni's solution? To build a music school, called Joudour Sahara, using sustainable and local materials – such as rammed earth, stone, wood and bamboo – and an autonomous energy system running on photovoltaic energy. Thanks to the project, the desert has stopped trying to eat M'hamid, the inhabitants stay at home and their cultural heritage is now flourishing. She concluded with a song to M'hamid which was written and performed by the students of Joudour Sahara.
This play was written by Lobna Hassairi and Souhila Abada.