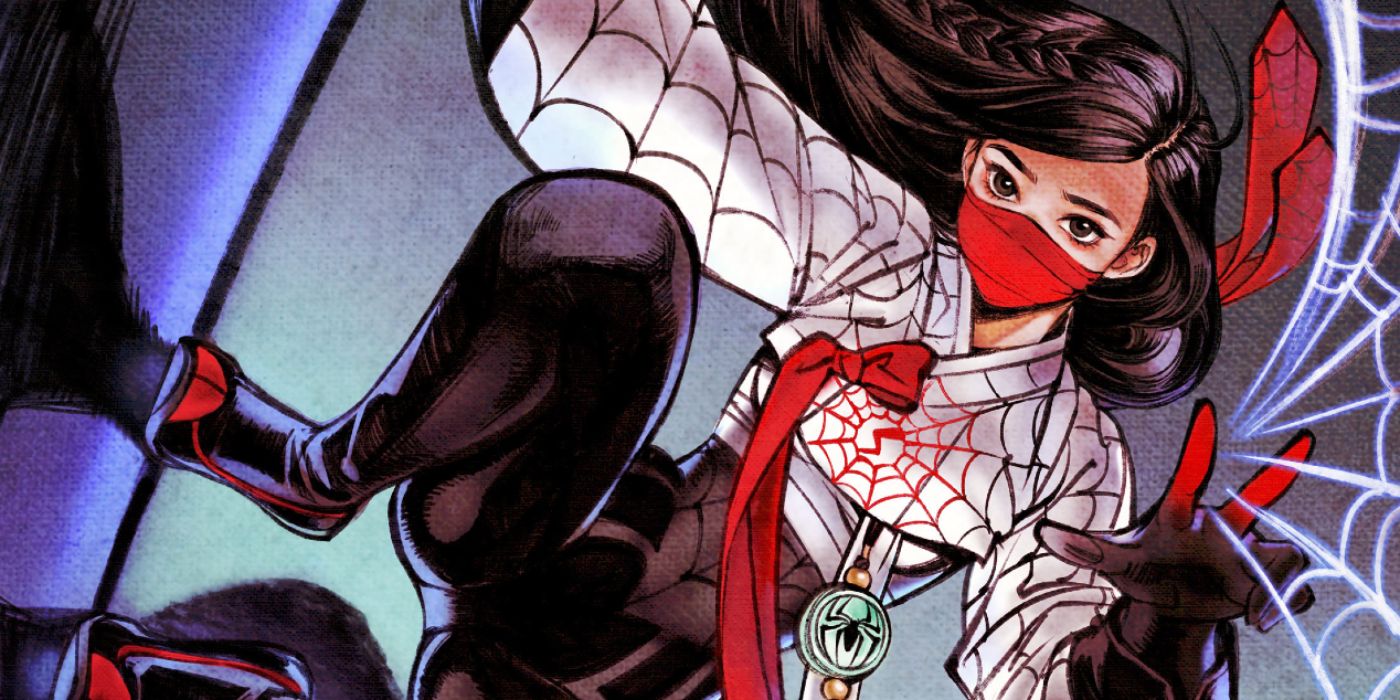 Silk Gets a New Traditional Korean-Inspired Costume in Marvel's Cover
A variant cover featuring Silk for Marvel Voices: Identity #1 shows off an amazing new costume for her that's inspired by traditional Korean attire
Recently, Marvel Comics unveiled its range of variant covers for its upcoming anthology celebrating Asian American and Pacific Islander Heritage Month, and Silk absolutely steals the show with a new Korean-inspired traditional costume. Taking place every May since 2009, Asian American and Pacific Islander (AAPI) Heritage Month has become an important time each year to celebrate the traditions of Americans who are part of these cultures. Some ways of celebrating may include festivals, educational classes in schools, and government-funded events to recognize the achievements of Asian Americans and Pacific Islanders. This year, Marvel throws its hat in the ring to spotlight some of its most notable Asian heroes, and Silk steals the show with its new costume.
Silk is a character who has been making waves in the comic world recently. Currently in the works of an epic new arc written by Emily Kim, Silk, also known as Cindy Moon, is a Korean-American superhero who was bitten by the same spider that bit Peter Parker. Unlike Peter though, his webs are fingertip fired, giving them a wider range to deal with villains. Korean culture even plays into her stories as she currently finds herself going up against an ancient Korean witch bent on world domination by draining the lives of social media influencers. Now his Korean heritage is featured in a variant cover for the upcoming Marvel Voices anthology, and it's absolutely stunning.
Related: Silk Invades The Spider-Verse In Stunning Cindy Moon Art
Like Tweeted by MarvelThis variant cover by Wooh Nayoung features Silk clinging to a building while wearing a costume inspired by Hanbok, which basically translates to traditional Korean clothing. Specifically, it seems to be inspired by Jeogori, which is the upper part of Hanbok that can be made from a variety of fabrics and tends to drape over the arms. Traditionally, women wear a long skirt called a Chima to go with it, but Silk probably doesn't wear it here to avoid crawling difficulties. On top of that, the Jeogori himself has a web-like look to match his usual costume design, and it works incredibly well here! It gives her personal touch to a traditional outfit worn by other Koreans, so it's nice to see her put her personal touch on it.
What is most fascinating about this design is the accessory along its waist. Traditionally, this is called a Norigae, which is an accessory that women wear on their Jeogori waist and is considered a good luck charm. For Silk, she wears one with the spider logo. The reason this is such an amazing feature is because it blends its culture beautifully with its place in Marvel history. It is a symbol of pride in one's cultural heritage as well as a sign of one's individuality. Times like this are why times like AAPI Heritage Month matter. They showcase the differences people cherish as well as the celebration of who they are as people, and this silk blanket shows it with extraordinary artistry.
Marvel Voices: Identity #1 will be available May 25 at local comic book stores and will feature not only the Silk variant cover, but also three others focusing on other members of the Marvel Universe. The anthology will also feature stories focused on characters like Wong, Shang-Chi, Ms. Marvel, and more! It is definitely a problem of Marvel Voice not to be missed not only for the stories but for the magnificent works of art. Marvel Comics pulled out all the stops for this AAPI Heritage Month celebration, and this variant cover by Wooh Nayoung for Silk absolutely must be praised for its combination of traditional Korean costumes and clothing.
Next: Silk: Marvel's Asian America Hero Is More Important Than Ever
Source: Marvel/Twitter
Vegeta's Strongest Form Is Officially Confirmed By Dragon Ball
About the Author