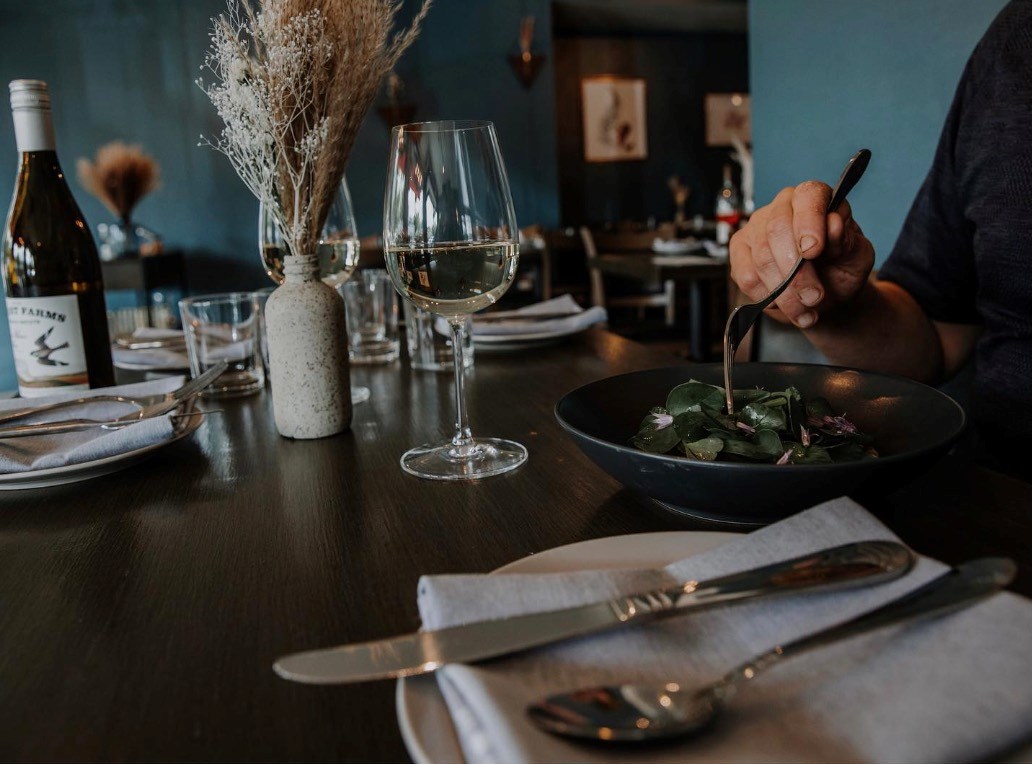 Folke: new vegetarian restaurant eliminates tipping
They call it veggie-focused with "welcome price included."
Translation: Folkea new restaurant in Kitsilano in Vancouver, has an all-vegetarian menu and they've eliminated tipping.
Folke opened in early June at 2585 Broadway in space freed up a few weeks earlier by Japanese restaurant Super Hiro's. The 1,400 square foot restaurant seats 40 people indoors with room for an additional 12 diners on the covered terrace.
The new Kits restaurant is the first venture of chef-owner Colin Uyeda and owner-patisserie Pricilla Deo. Longtime friends chose the name to reflect their shared desire to bring people together through food and to provide a sense of community and connection.
"Our vision for Folke is rooted in a genuine desire for customers to feel enriched by connecting to our team, to each other, and to the food they experience," Uyeda said in a press release. "This restaurant is the result of our collective passion for exceptional local ingredients and dining experience."
Uyeda and Deo's local and seasonal menu features dishes meant to showcase the abundant foods grown in the regional soil. The selection of small plates will change depending on availability and inspiration, and you might find items like leek and chard dumplings with xo mushroom sauce or sunflower risotto with kosho (a pasta citrus pepper) and spruce.
At the bar, you'll find a mix of craft beers, ciders, and wines, as well as refreshing cocktails, mocktails, and homemade sodas.
The pricing of the dishes, however, was also created to support Folke's "people first" philosophy. Tipping is factored into the price of the menu, which Folke says "allows employees to earn a healthy wage with benefits while fostering a cohesive work environment."
"Tipping culture was not something that aligned with our values ​​and we believe this is a more sustainable model for our restaurant," Folke owners added. explain on social networks.
Folke is open for dinner Thursday through Monday from 5 p.m. Follow Folke on Instagram at @folkerestaurant.