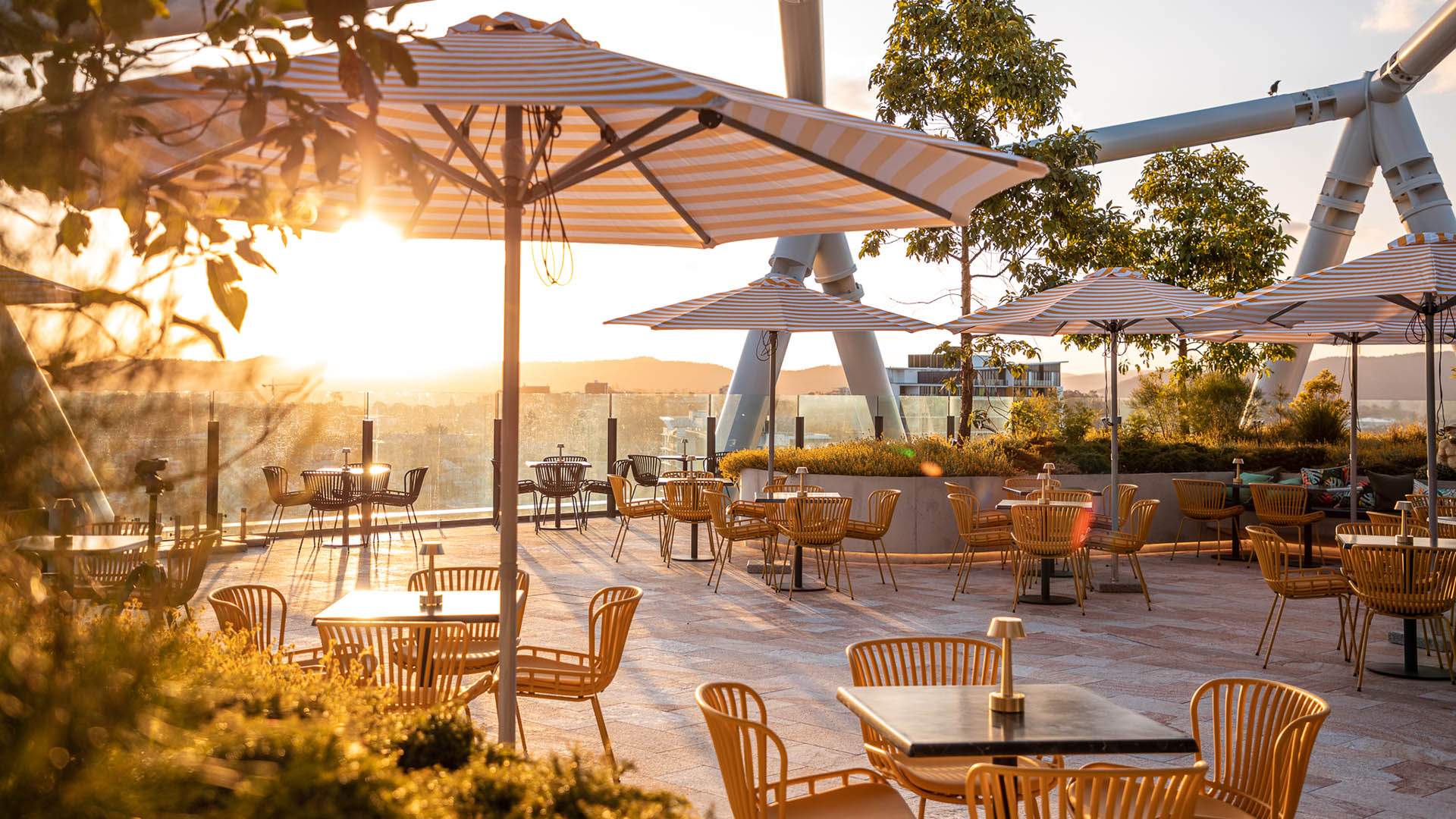 Now open: Soko Rooftop is Fortitude Valley's new 14th-floor luxury Peruvian and Japanese restaurant and bar
Rare is the place that can cater to all moods, whether you want to settle down comfortably in a dark environment over a sumptuous meal with your loved ones – or whether you prefer to greet the sun or the stars when evening comes, while sipping a drink with the sky as the ceiling. Now open on the St Paul terrace, Soko roof covers both options, the 14 floors above Fortitude Valley.
As first announced in August, but welcoming customers since Friday November 11, this Brisbane newcomer also combines two other things: Peruvian and Japanese cuisine. Here, you will find a menu that includes the dishes, ingredients and techniques of each. Also on the program: a cocktail menu of more than 40 pisco sour flavors, including concentrated sake and yuzu.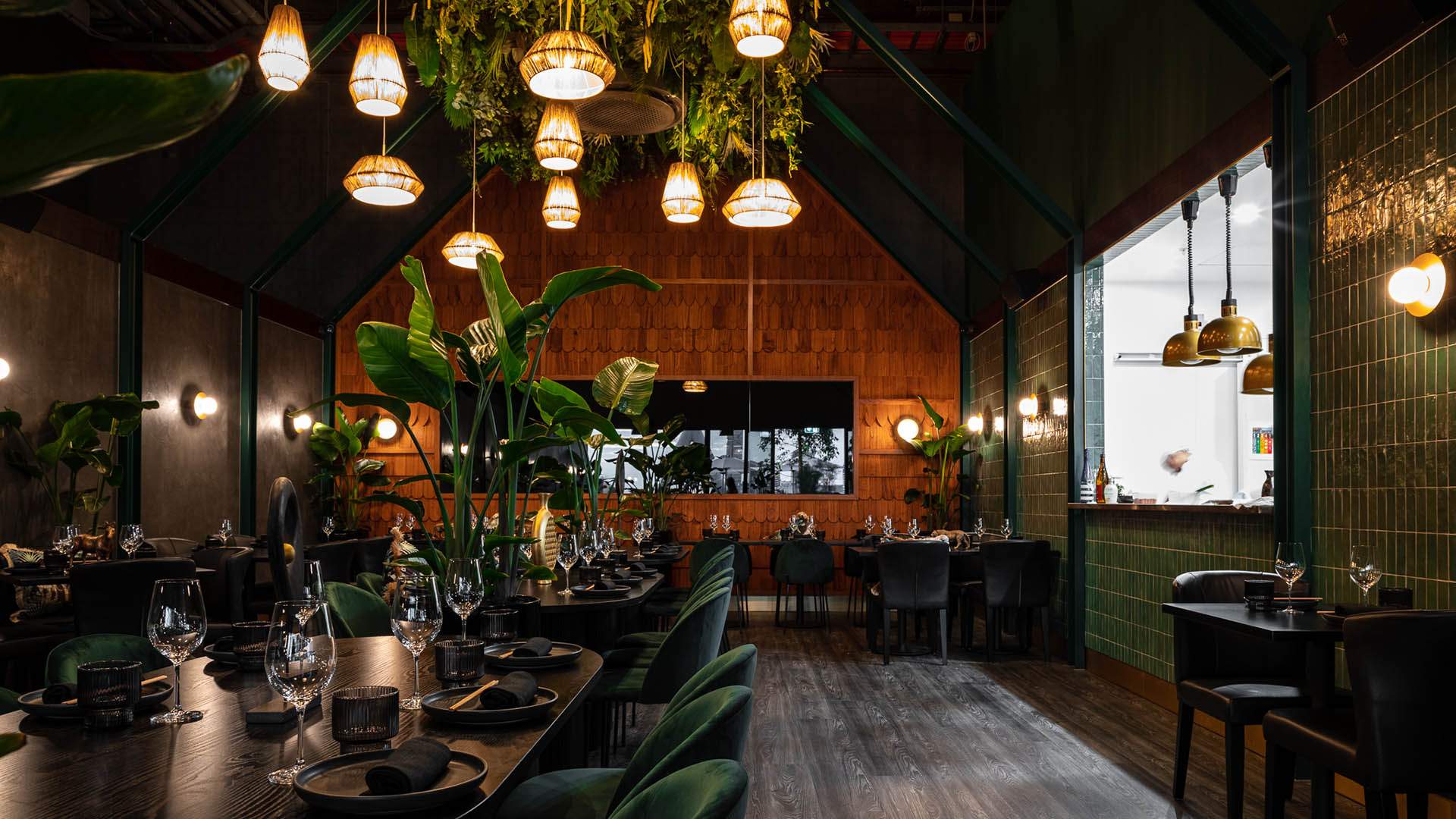 Edamame, grilled Japanese shishito peppers and hot and cold tuna sashimi sit on the selection of small plates alongside Latin street corn, jalapeno tuna over crispy rice and trevally with salsa, just to start the menu. There's also a section dedicated to ceviche and dried fish – featuring sea bass, yellowfin tuna, sea bream, salmon, red snapper and marinated prawns – and two types of bao.
Main courses are designed to be shared, including slow-roasted chorizo ​​in banana leaves, Peruvian stir-fried wagyu and a wok dish with octopus, prawns and mussels. Diners can also enjoy yakitori and sushi and accompany their meal with vino.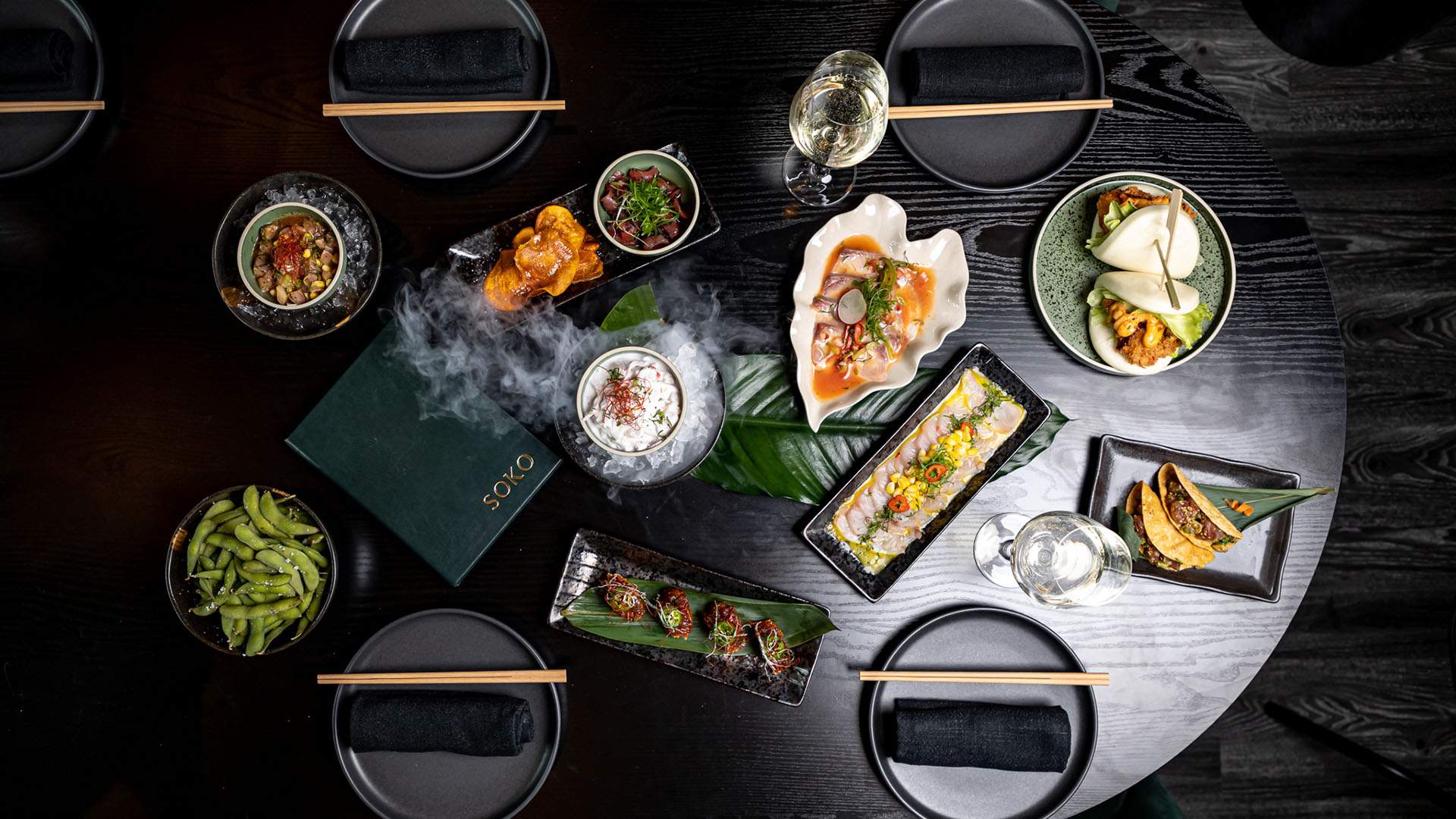 From Monday to Friday, there is also an unmissable business lunch, with three different choices of several dishes. Each starts with miso soup and includes your choice of donburi set. From here you can also add a small plate, as well as ice cream or sorbet for dessert.
Perched on the highest level of Jubilee Place – that is, the top of the new building above the Jubilee Hotel – Soko clearly doesn't do things by halves. It seats 500 patrons, either in its South American-inspired interior decor or under striped umbrellas outside. In both spaces, greenery is a big feature. And, of course, the outdoor space offers a panoramic view of the city.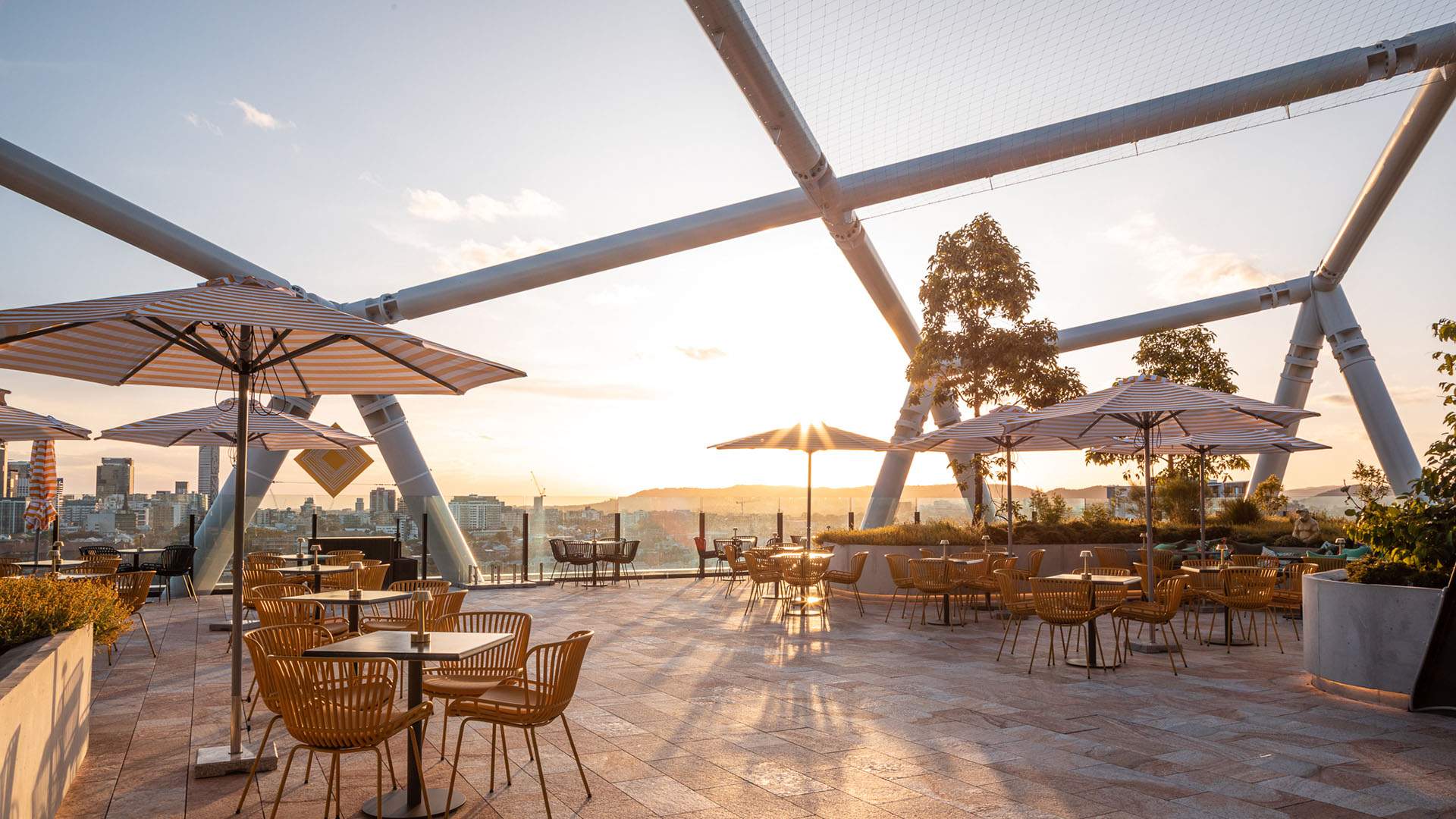 Latin music, Latin dancers and bongo players keep the venue entertained, which should be as important as the obviously awe-inspiring vistas.
And if you're the kind of person who can't stop moving forward in the world – taking every opportunity to see the city you're in from towering heights, that is – then you'll understand why a Brisbane's hospitality team continues to be drawn to rooftop bars, including this one. Earlier in 2022, Ross Ledingham of Icatha Hospitality launched Lina's roof, which flies over South Brisbane. Now, along with former Evita head chef David Hernandez, he's added Soko to the valley's horizon.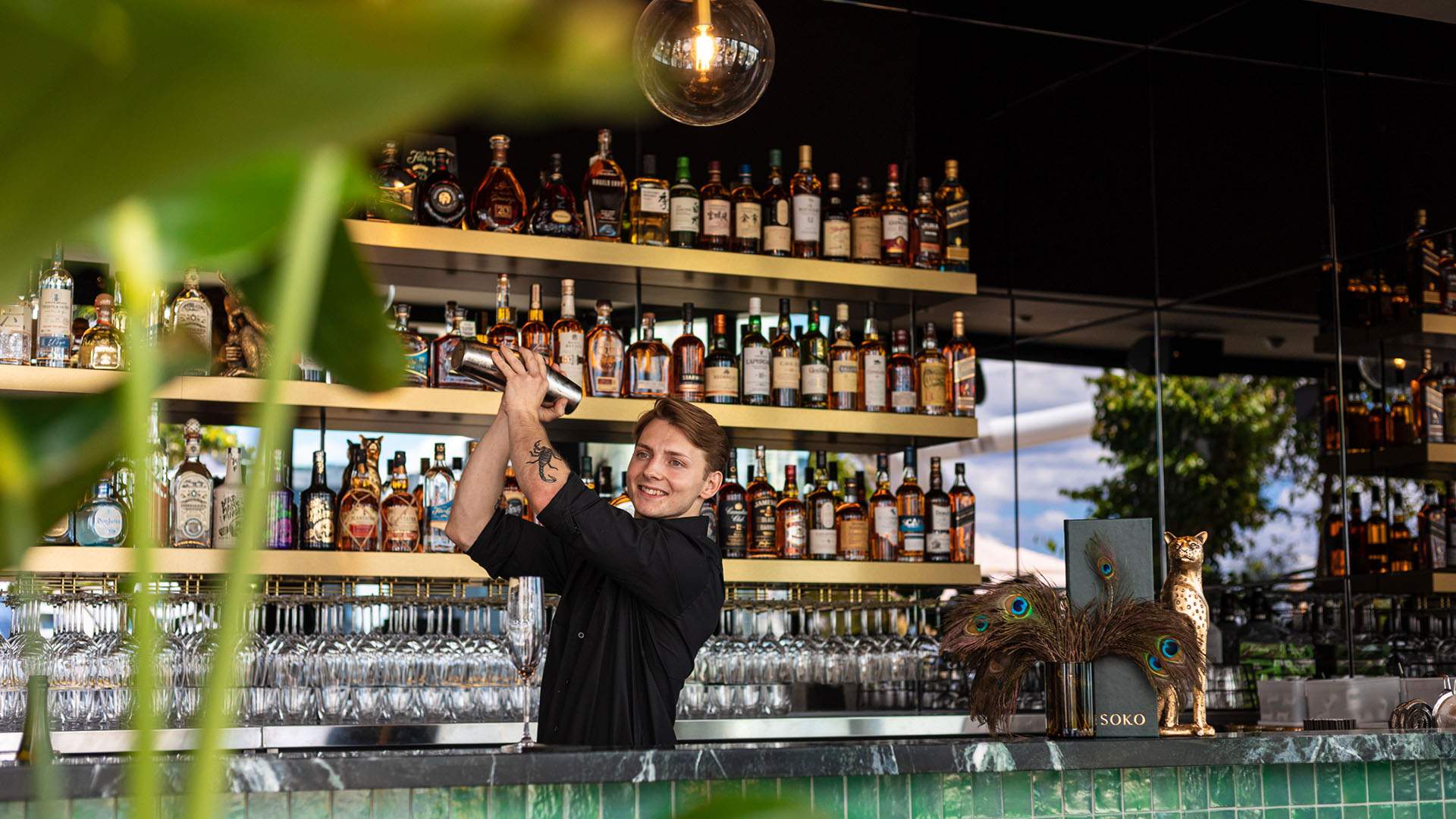 To find Soko roof on the 14th floor of Jubilee Place, 470 St Paul's Terrace, Fortitude Valley from early November – open 12pm-3pm Monday-Thursday for lunch, 5pm-late Wednesday and Thursday for dinner, and 11am-late Friday and Sunday.