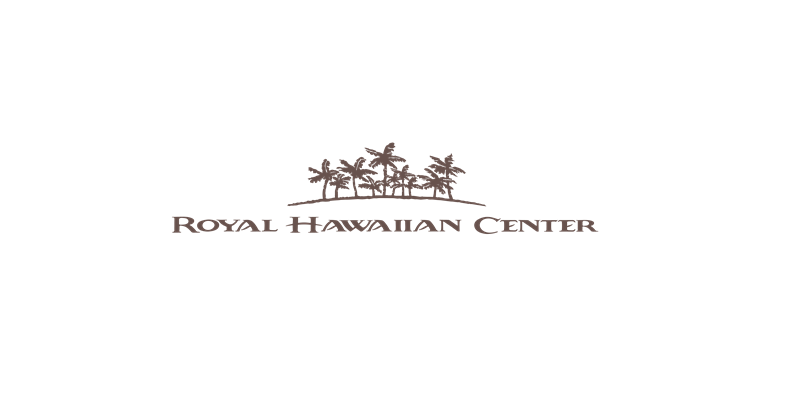 PF Chang's at the Royal Hawaiian Center announces its reopening
The Royal Hawaiian Center, Waikiki's premier shopping and dining destination, announced the reopening of PF Chang's on September 7, after a major renovation. The restaurant's enhanced design cues, combined with a reimagined menu, create a welcoming ambience and energetic dining experience for patrons.
"As PF Chang's only location in Hawaii, the restaurant and its evolution results in an elevated dining experience that is exclusive to visitors to the Royal Hawaiian Center," said Rosalind Schurgin, CEO of The Festival Companies, Head of Development, rental agent and property. Management company of the Royal Hawaiian Center. "The vibrant murals and stunning decor inject new energy into the space, while the innovative yet distinctive menu provides a welcome surprise to guests."
The redesign infuses Hawaiian and Asian inspired details such as the puka lava stone exterior and the stunning hand-painted murals of the main dining room by Phoenix artist Nyla Lee. Japanese characters throughout the murals translate to "Hawaii", "Waikiki" and "Oahu Island", also known as "The Gathering Place". The largest mural acts as a centerpiece, inscribed with a famous Chinese proverb which translates to "Don't be afraid to go slow, only be afraid to stand still".
The open layout includes enlarged seating with giant windows and doors bringing in natural light and connecting with the beautiful outdoor surroundings. The two-story restaurant expands to two outdoor dining options: (1) patio seating under umbrellas on the ground floor for a relaxed setting; and (2) balcony seating on the second floor, providing a more exclusive experience.
The new menu offers an expanded sushi selection with Rainbow Roll with kani kama, cucumber, Hamachi, cured salmon and ahi; Battle of the Seas roll made with tempura shrimp, spicy tuna, avocado, sriracha, crispy shallots and umami sauce; Hamachi Sashimi with sliced ​​hamachi, roasted jalapeño, marinated daikon and spicy ponzu sauce; and Vegas Roll, which is a tempura breaded roll with salted salmon, cream cheese, jalapeño, and umami sauce. New refreshing cocktails include Zen Garden with The Botanist Gin, lemon, pure cane sugar and butterfly pea flower extract; The Tourist with Hatozaki Finest Japanese Whiskey, Ginger Liqueur, Bitters, Lemon, Orange and Egg White; and Golden Crane made with Tequila Don Julio Blanco, plum wine, grapefruit, lemon and cinnamon. QR code menus will be offered in several languages ​​to cater to the unique and diverse clientele of international and local visitors.
The former franchise location is now owned and operated by PF Chang's China Bistro Inc. The newly renovated 10,000 square foot Hawaii location is the second flagship restaurant, after the first establishment at Planet Hollywood in Las Vegas.,
"We look forward to welcoming our guests again and providing them with a vibrant and festive dining experience," said Art Kilmer, COO of PF Chang. "We appreciate the opportunity to serve our customers in this new flagship location and have taken great care to present the best of PF Chang's here, from the upscale environment to the fine dining. "
PF Chang's is located in Building A of the Royal Hawaiian Center, on the 1st and 2nd floors of the mall. Open Sunday to Thursday from 11 a.m. to 11 p.m. and Friday to Saturday from 11 a.m. to midnight.
For more information, visit www.RoyalHawaiianCenter.com.
About PF Chang's
Founded in 1993 by Philip Chiang and Paul Fleming, PF Chang's is the first internationally renowned multi-unit Asian culinary brand to honor and celebrate the 2,000-year-old tradition of wok cooking at the center of the guest experience. With roots in Chinese cuisine, today's menu at PF Chang's spans Asia, honoring cultures and recipes from Japan, Korea, Thailand and beyond. Each item offers a unique exploration of flavors, whether it's a craft cocktail, a wok lunch bowl, or a multi-course party dinner. Worldwide, PF Chang's has more than 300 restaurants in 23 countries and airports in the United States, including a growing number of convenient PF Chang's To Go locations offering take-out and delivery. For more information on PF Chang, visit pfchangs.com and follow us on Facebook, Twitter and Instagram @pfchangs.
About the Royal Hawaiian Center
The Royal Hawaiian Center is Waikiki's premier shopping, dining, entertainment and cultural destination, comprising nearly 90 shops and restaurants spread across three blocks of famous Kalākaua Avenue. The Center stands proudly on historic land known as Helumoa, which was once home to Hawaiian royalty.
OWNERSHIP: The Royal Hawaiian Center is owned by RHC Property Holdings LLC and is managed and leased by The Festival Companies.
For more information and the latest updates, please visit www.RoyalHawaiianCenter.com, or call 808-922-2299.
The Festival Companies is a full-service real estate service provider and advisory services firm, based in Los Angeles and O'ahu. The festival's 17 years of experience in Hawai'i includes creating iconic retail and mixed-use venues including the Royal Hawaiian Center, SALT at Our Kaka'ako, The Shops at Wailea, Lāhaina Gateway and Maui Mall . With its unique vision, leasing acumen and development expertise, The Festival Companies is known to create compelling asset value that transcends economic cycles and capitalizes on the evolution of retail and business. market changes to create strategic investment opportunities for its investment partners. Over its 40-year history, the Festival has developed and operated over 25 million square feet of retail and mixed-use properties in 23 states. For more information, visit www.festivalcos.com.