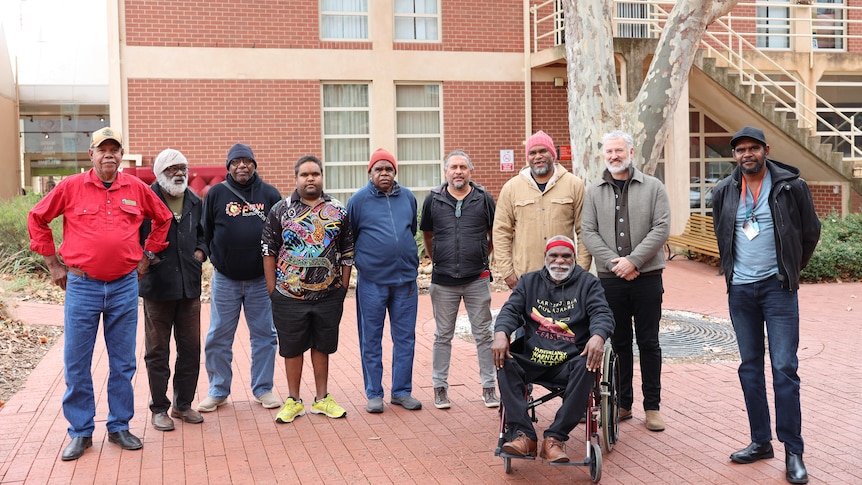 Sacred Aboriginal objects returned to central Australia by US university
Indigenous sacred objects made a long journey back to central Australia after being repatriated from an American university housing First Nations art.
Key points:
The Kluge-Ruhe Collection at the University of Virginia specializes in Aboriginal artwork

A group of Warlpiri men collected seven artifacts after they were sent to Australia

They say they need to create a "storage place for all our gear when we get home"
A group of Warlpiri men from Yuendumu, an isolated community about 330 kilometers northwest of Alice Springs, collected the artifacts from the Museum of South Australia and completed the final leg together.
The objects were taken last week from the University of Virginia's Kluge-Ruhe Collection, which specializes in Aboriginal artwork.
It has over 2,000 items in its collection – the largest of its kind outside Australia.
Warlpiri senior men Geoffrey Jagamara Mathews and Warren Purnpajardu Williams Japanangka said in a statement that they were strong and would resume all business not only in Australia but also overseas.
Community leaders said they were delighted to have the items back in Warlpiri hands, but needed help creating a "storage place for all our gear at home".
"We also open the doors to other tribes, to help people from other places get their stuff back," they said.
The return of the seven sacred objects was part of a partnership between the University of Virginia and the Australian Institute of Aboriginal and Torres Strait Islander Studies.
The Institute's chief executive, Craig Ritchie, said the main aim of the program was for Aboriginal and Torres Strait Islander guardians to make their own decisions about their cultural heritage.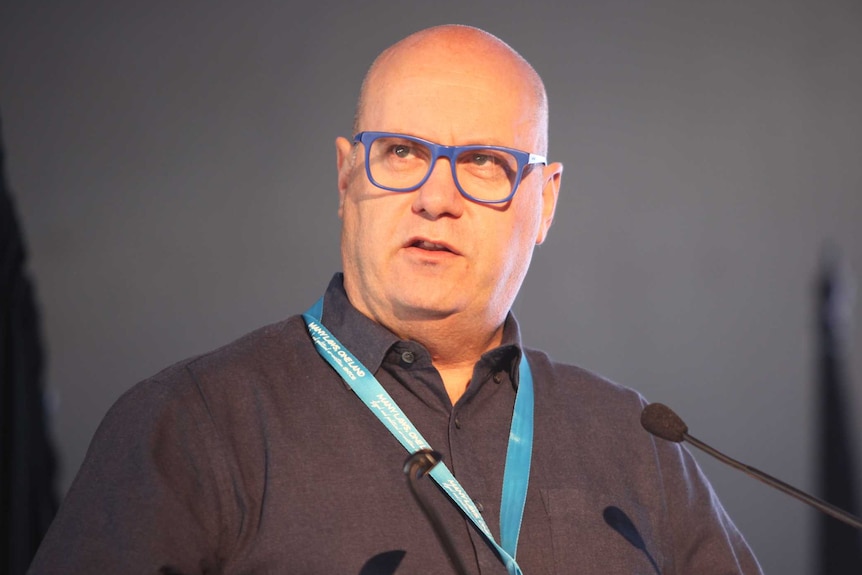 "It's a lot of negotiation, it's a lot of work through certain processes in museums and galleries that can be quite arcane," he said.
Mr Ritchie said international collecting institutions were increasingly willing to facilitate the return of cultural heritage materials to their homes.
"I think there's a real shift happening in the international collecting community, where there's a real positive predisposition to return material, because ultimately it helps these institutions…to improve," did he declare.
A private ceremony will be held to mark the return of Warlpiri materials once the items arrive in the Yuendumu community.
The institute estimates that there are over 112,000 First Nations works from Australia in over 300 collecting institutions overseas.