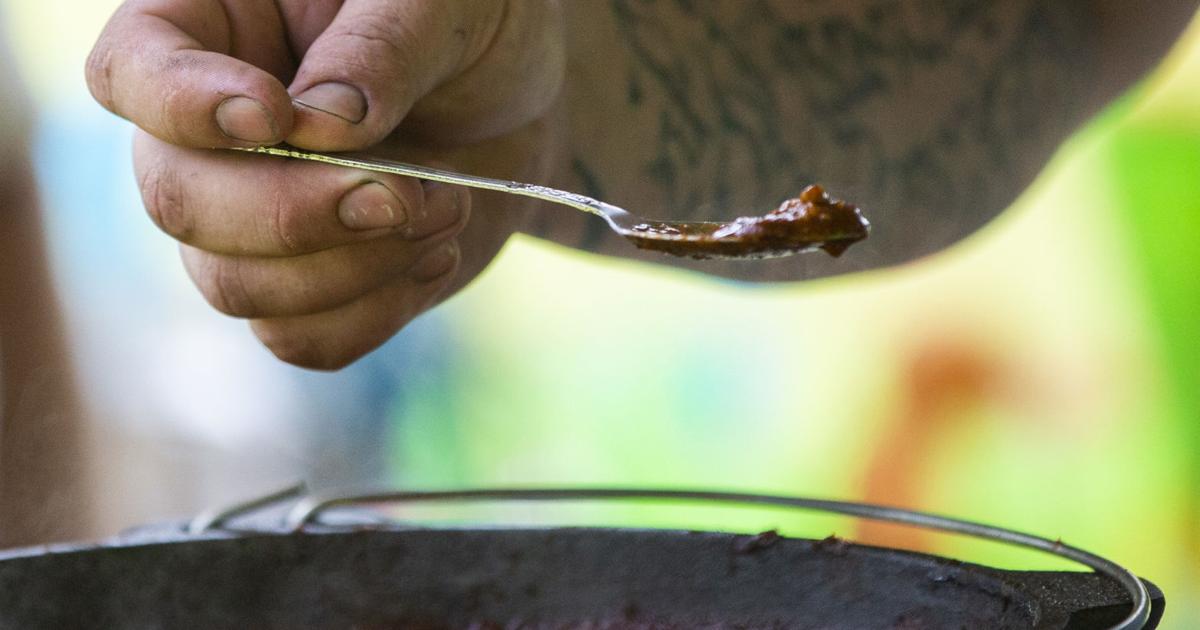 Busy Culinary Week Includes Chili Contest, Final Symphony Dinner and Zoo Wine Walk | Entertainment/Life
It can be hot outside, but that doesn't matter. Chili is in season at the seventh annual Code Red Chili Cook-Off & Salsa Contest at Lane Regional Medical Center from 11 a.m. to 6 p.m. Saturday, May 21 at 4700 Main St. in downtown Zachary.
Proceeds will benefit the Lane Regional Medical Center Foundation and its projects at the hospital. Tasting groups for unlimited chili and salsa tastings are $15, and admission and parking are free.
There will also be live music, concessions, an arts and crafts market and a children's tent.
Kitchen teams will compete for cash prizes. The contest is open to amateurs and professionals of all ages, and team entries can be taken up until the day of the event.
To enter, call (225) 658-6699 or email [email protected]. For tasting group tickets, visit lanermc.org/chili-cook-off.
Symphonic dinner
The Baton Rouge Symphony Orchestra is hosting a Symphony Dinner on Friday, May 20 at Stroube's Seafood and Steaks, 107 N. Third St.
Dinner will be served before the Symphony Orchestra's closing concert, featuring conductor and music director Timothy Muffitt in his final appearance in Baton Rouge. A portion of sales will benefit the symphony.
The cost is $45 per person for the three-course meal. For schedules and reservations, call (225) 488-2830 or visit Stroubes.com.
Wild Wine Walk
Tickets are on sale for the second annual Wild Wine Walk from 5-7:30 p.m. Friday, May 20 at BREC's Baton Rouge Zoo, 3601 Thomas Road.
The event offers guests an after-hours stroll through the zoo while tasting a variety of wines and enjoying small bites at local restaurants. All proceeds benefit the zoo's conservation efforts.
Tickets are $50 by visiting wildwinewalk.org.
Barks and beers
Kaizen Home Sales & Services will host "Barks & Brews" at 2 p.m. on Saturday, May 21 at Tin Roof Brewing Co., 1624 Wyoming St.
Bring your puppies and family to this event which features beer, music and food.
For more information, visit tinroofbeer.com.
Open day
Registration is available for an open house from 9 a.m. to 2 p.m. Saturday, May 18 and 25 at the Louisiana Culinary Institute, 10550 Airline Highway.
Ready to start your culinary school journey? During the tour, you will have the opportunity to see the institute's facilities, meet the chefs and ask questions.
To register, go to lci.edu/open-house.
Remembrance Day Workshop
Registration is open for a Memorial Day workshop for ages 6-16 from 10 a.m. to noon on Friday, May 27 at the Young Chef's Academy of Baton Rouge, 7970 Jefferson Blvd.
Memorial Day is the first breath of summer, so what better way to celebrate America than with some good classic red, white and blue? Whether you're heading to an outdoor event or a more intimate family affair, the recipes in this workshop are sure to represent the epitome of some classic American traditions, including sloppy, sloppy Joes; crispy baked fries; patriotic pound cakes and other summer recipes. There will also be creative crafts and fun games.
Cost is $60 per child or $120 for two by visiting batonrougela.youngchefsacademy.com/special-events.
Julia Child's Classics
Tickets are on sale for the Cooking Julia Child Classics Hobby Class—Session 1, 5-8 p.m., Thursday, May 26, at the Louisiana Culinary Institute, 10550 Airline Highway.
Ready to taste "Mastering the art of French cuisine?" Join Chef Dave Tiner for an evening of French cuisine à la Julia Child.
Sessions 2 and 3 are not mandatory to take this course. This is a standalone class. All hobby classes include hands-on instruction from our ACF Certified Chef Instructors, food equipment, apron and recipe booklet.
Tickets are $150 by visiting lci.edu/store/Cooking-Julia-Child-Classics-Session-1-p455967524.