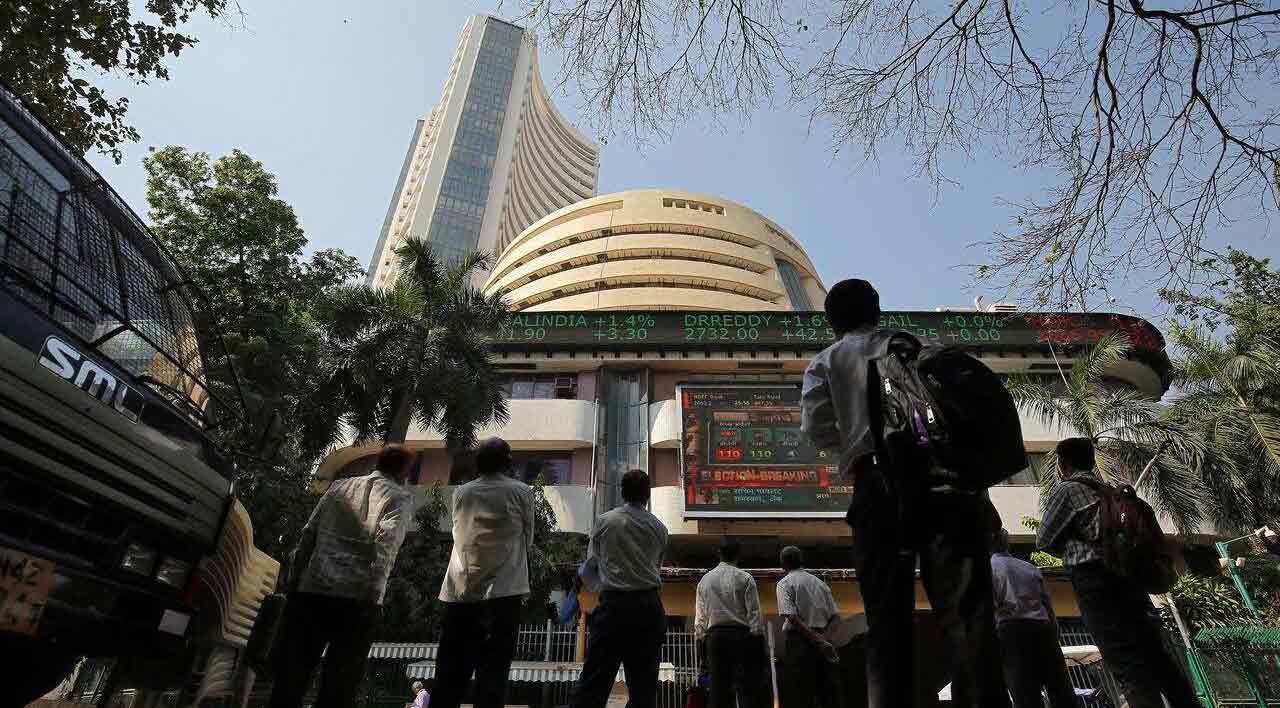 10 things to know before opening the trade on Thursday
Selling pressure from foreign and domestic funds pushed benchmarks lower on Wednesday. The S&P BSE Sensex was down more than 550 points while the Nifty50 fell around 1%.
At least 8 stocks rose and 42 fell by Nifty50 as the market closed on Wednesday. SBI Life became the main laggard, down more than 4%, followed by Hindalco slipped almost 4% and IndusInd Bank, JSW Steel and Coal India each fell more than 3% at the close of the market today ' hui.
See Zee Business Live TV Streaming below:
At the sector level, all Nifty indices saw selling pressure with metals, pharmaceuticals, information and technology falling the most during today's trading session.
"The Nifty opened a spread on Wednesday and attempted to extend beyond the 78.6 percent retracement of last week's decline to 17,840. However, the index does not. was unable to maintain itself in the higher territory. It faced upward pressure as it approached the upper end of the short-term range of 17,950, said Gaurav Ratnaparkhi, head of technical research, Sharekhan by BNP Paribas in a statement. note.
Ratnaparkhi added, "With that, the bears started a new round of selling leading to a steep decline in the second half of the session. As a result, the Nifty formed a bearish outer bar with a bear candle engulfing on the daily chart.
"Structurally, the index may take the form of a triangular pattern, which would also signify consolidation over the next few sessions. On the downside, the index should test the 17500-17450 support zone. On the other hand, 17700-17750 will act as an immediate resistance zone, "he said.
Stay tuned to Zeebiz.com to find out what could be impacting your business today. We've put together a list of the top 10 hot spots that could impact markets, businesses, or the economy:
Global markets:
The main Wall Street indices closed in the green on Wednesday. The Dow Jones Industrial Average rose 0.92% to end at 34,314.67 points, while the S&P 500 gained 1.05% to 4,345.75. The Nasdaq Composite climbed 1.25% to 14,433.83. The S&P 500 is down more than 3% from its record closing on September 2. However, about half of the index's constituents have fallen 10% or more from their own 52-week highs.
Investors will look at September's employment data on Friday for clues to the decline in the US Federal Reserve's asset purchase program, according to a Reuters report. Adding to concerns that the Fed may tighten monetary policy sooner than expected, recent data showed increased consumer spending, accelerating factory activity and high inflation, he said.
Asian markets:
SGX Nifty opened at 17,754.20 and was trading at 17,774.00, up 19.75 or 0.11% at 7:15 am IST. The Japanese Nikkei 225 gained more than 300 points in the first trades. The Japanese index opened strongly after closing Wednesday at 27,528.87 points, it started Thursday at 27,665.97. Nikeei 225 was trading at 27,842.87 around the same time.
"Concerns remain in Asia over ongoing coronavirus infections, although there is growing hope that economic activity will be closer to normal later this year, rebounding from the deep downturn in 2020. On the front lines risks, China's credit problems and contagion risks have certainly not diminished. with the concerns of developers still surfacing. As such, caution has not been thrown to the winds, "said Tan Boon Heng of the Asia and Oceania Treasury Department of Mizuho Bank in Singapore," said pTI
SGX owl:
Nifty futures were trading at 17,775.00, up 146.50 points or 0.83% on the Singapore Stock Exchange around 7:30 am IST. Trends on SGX Nifty indicate a positive opening for the index in India.
Reduction process unlikely to have an impact on the Indian economy: CEA
Chief Economic Adviser KV Subramanian said on Wednesday that the impact of "taper tantrum" or the withdrawal of monetary stimulus by the US Federal Reserve on India may not be significant given the strong fundamentals of the economy from the country.
Many economists have expressed concern that emerging markets cannot afford a repeat of the "tantrum tapping" market disruption that occurred in 2013.
The fundamentals of the economy are much better now than they were during the global financial crisis, he told the 13th Annual G20 Flagship International Conference hosted by ICRIER.
Oil retreats from multi-year highs after building up US stocks:
Oil prices fell nearly 2% on Wednesday after hitting multi-year highs, taking a break from its searing gains in recent times after US crude inventories unexpectedly surged.
The latest surge in crude prices was underpinned by the refusal of the Organization of the Petroleum Exporting Countries and its allies to increase production and comes against a backdrop of concern over energy shortages in the global scale.
On Monday, OPEC, Russia and other allies, known as OPEC +, chose to maintain a plan to gradually increase production and not increase it further as requested by the United States. and other consuming countries.
The rupee plunges from 54 paise to more than 5 months
The Indian rupee suffered its biggest day-to-day decline in six months on Wednesday, losing 54 paise against the US dollar to end at 74.98 as investors became cautious of massive sell-offs of domestic stocks and the strengthening of the dollar. green against its main rivals.
In the interbank forex market, the local currency opened at 74.63 and saw an intraday high of 74.54 and a low of 74.99 against the US dollar in day trading.
Local unit eventually settled at 74.98 per dollar, down 54 paise from its previous close. It was also the lowest close for the rupee since April 23 of this year.
DPIIT reports 100% FDI in telecoms
The government on Tuesday notified its decision to allow 100 percent of foreign direct investment (FDI) automatically in the telecommunications services sector.
In a press note, the Department for the Promotion of Industry and Domestic Trade (DPIIT) said that foreign investment in telecommunications services will be subject to the condition of Press Note 3 of 2020.
Therefore, cases requiring prior government approval under the provisions of Press Note 3 will continue to be in place. DPIIT notifies its decisions through such press notes.
Glaciers will attract 18% of TPS: CBIC
Ice cream sold through a salon or such outlets will incur an 18% Goods and Services Tax (GST), the CBIC said on Wednesday.
In two rounds of circulars, the Central Council for Indirect Taxes and Customs (CBIC) clarified questions raised by trade and industry on rate changes related to 21 goods and services, the decision of which was taken during the 45th GST Council meeting on September 17th. .
Regarding ice cream parlors, the CBIC said these places sell already made ice cream and do not have the character of a restaurant.
Sebi changes trading standards for MFs on the RFQ platform
Sebi on Wednesday amended the standards for the minimum percentages of monthly transactions to be made by mutual funds on the exchange request for quote platform (RFQ).
Under the revised standards, mutual funds will be required to undertake at least 25 percent of their total secondary market transactions by value in corporate bonds and 10 percent of their total secondary market transactions by value in commercial paper. placing / searching for quotes through a single multi-mode on the RFQ platform.
FII and DII data:
Foreign portfolio investors (REITs) remained net sellers for Rs 802.81 crore in Indian markets while domestic institutional investors (DII) were net sellers at Rs 998.69 crore, according to provisional data from the NSE.
Stocks under F&O ban on NSE
Five stocks – Canara Bank, Indiabulls Housing Finance, NALCO, PNB and SAIL – are subject to the F&O ban. Securities subject to the blackout period for the M&O segment include companies in which the security has exceeded 95% of the market-wide position limit.
(With contributions from PTI, Reuters and other agencies)
(Disclaimer: The views / suggestions / advice expressed here in this article are solely by investment experts. Zee Business suggests that its readers consult their investment advisers before making a financial decision.)