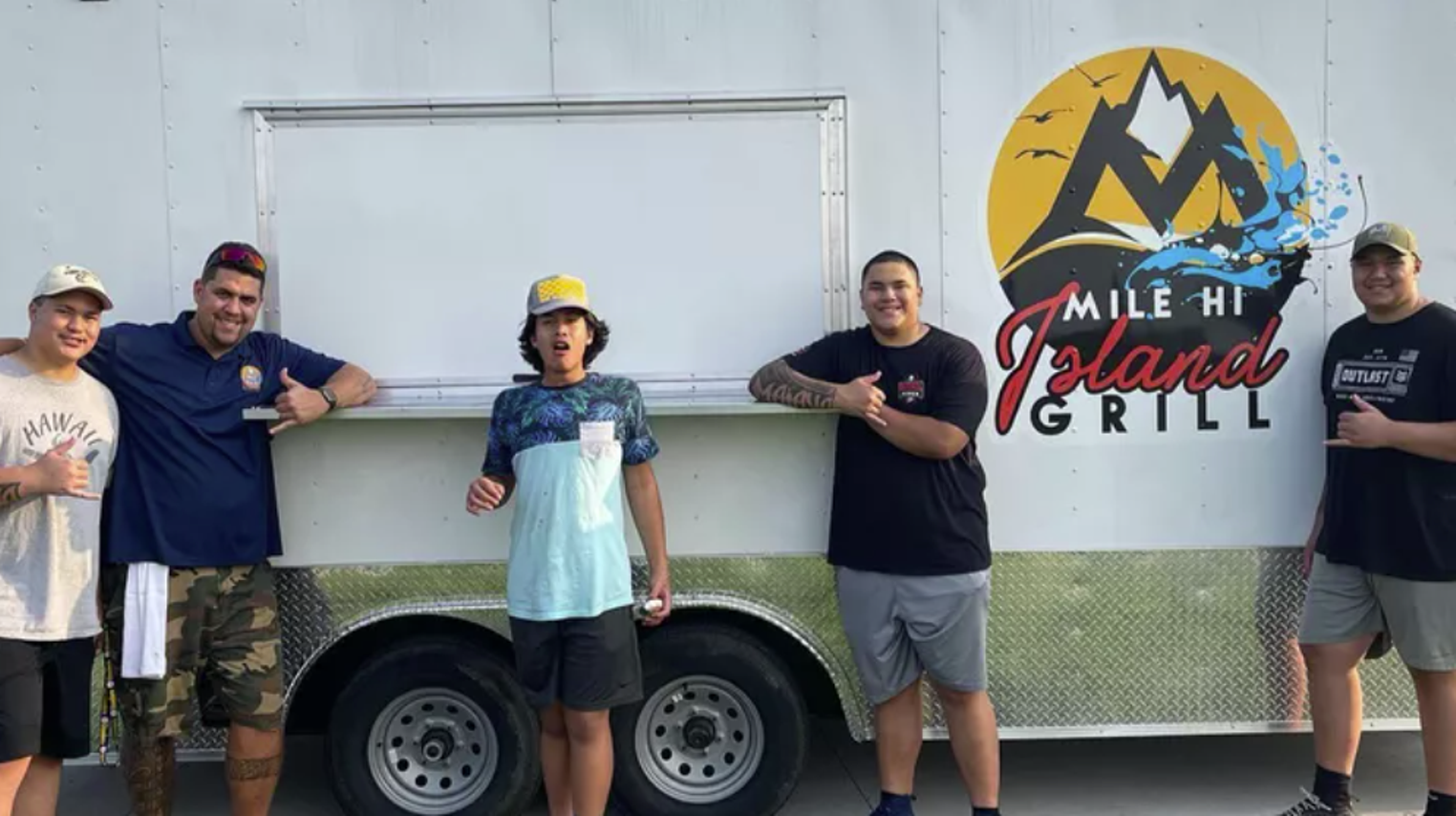 Mile Hi Island Grill Custom Food Trailer Stolen
At 6ft 8in, Shaun Frederick is much taller than most catering trailers, so to launch Mile HI Island Grill in May, he needed one that was custom built. But on October 16, that trailer was stolen outside his home in Littleton.
Now Frederick's friends are rallying to show their support by hosting a GoFundMe. "If you know the Fredericks you know that launching a GoFundMe wouldn't be something they would want to do, but we also know how far they've come to finally set up this food trailer and we think it's just that we try to help them in any way we can, "writes organizer Mena Velasco.
Over $ 11,000 and the count was collected in just 24 hours. But a new trailer is expected to cost between $ 60,000 and $ 80,000, and Frederick has already had to cancel events – and that puts a strain on what is now his family's main source of income.
The Hawaiian native quit his longtime job in the federal prison system to found Mile Hi Island Grill, specializing in his home state's dishes such as Kalua pork and poke bowls.
"Mile HI Island Grill will continue to do catering and we will post all sales pop-ups on our page, as we work to get the business back on the road," a Facebook post read.
In the meantime, the family is hoping someone will spot the trailer and report it to 911.
But that could be a tall order.