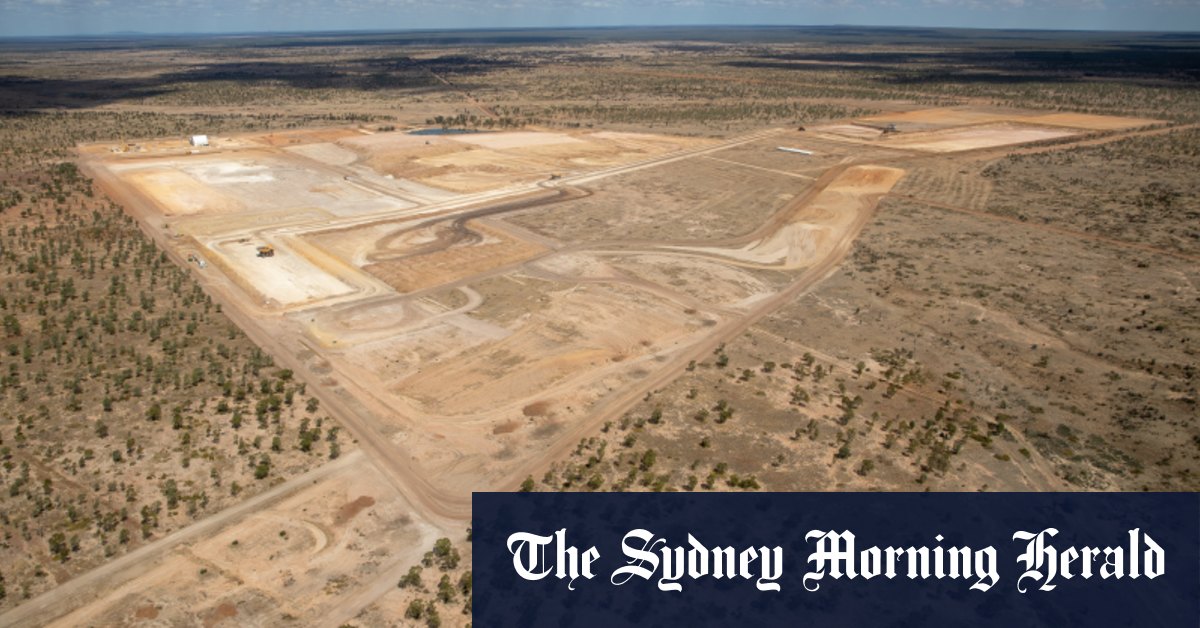 Traditional owner fears for Adani coal mine heritage site
The committee, which operates under the Indigenous Land Use Agreement between Adani Bravus' Australian Unit and Clermont Belyando Indigenous Title Applicants, appoints traditional owners to participate in and oversee cultural heritage work on the site.
"All cultural heritage work at the Carmichael Mine of Bravus Mining and Resources is managed in accordance with legally binding agreements in place between our company and the Clermont Belyando group of indigenous title claimants (formerly known as Wangan and Jagalingou) "said a spokesperson for Bravus.
Loading
In 2016, the Wangan and Jagalingou peoples voted 294 to one in favor of the Carmichael Project Land Use Agreement.
Since then, five traditional owners, including Ms. Turbane, have filed a lawsuit in Federal Court to verify whether the traditional owners who voted on the deal had legitimate claims to Indigenous title "lacking in rigor", but their appeal was rejected in 2019.
Ms Turbane said she was "deeply upset" by the proposed demining work by Adani, which she said could begin as early as Monday and involve the transfer of the artifacts to Red Hill. She said she had received only limited information about the plans and claimed she was blocked by Adani and the cultural heritage committee responsible for protecting the site. "It's our birthright… we have the right to know what's going on," she said. "They [Adani] don't worry about our language, our dreams, our spiritual connection to the earth.
Efforts to contact members of the cultural heritage committee last week were unsuccessful.
Ms. Turbane's application comes amid renewed interest in the links between the country's major mining companies and First Nations traditional owners, and the treatment of heritage sites across the industry. A 16-month federal investigation launched following Rio Tinto's destruction of the 46,000-year-old Juukan Gorge rock shelters in Western Australia identified "serious gaps" in the protection of indigenous cultural heritage in all states and territories, and last week called on the federal government to legislate on a national framework of new minimum standards. The proposed new laws would give the Commonwealth the power to override decisions made within state frameworks and empower traditional owners to enforce Commonwealth protections through civil litigation.
The Adani Project has been the front line of a years-long battle between the coal mining industry and Australians who are fighting to stop any further expansion of carbon-intensive fossil fuel production.
The Carmichael mine is opposed by many high-profile campaigns over the significant contribution of coal to global warming, the potential environmental damage of the mine, and fears that it will further stimulate fossil fuel extraction in the Galilee Basin.
However, the project is supported as a significant job creator by the Queensland government and the Federal Nationals Party, particularly among MPs who hold coal seats in central Queensland who will be crucial to the Morrison government during the next federal election.