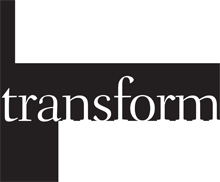 Transform Magazine: Postcard from Mumbai – 2021
Kurnal Rawat, Creative Director of Landor & Fitch India brand agency, talks to Transform magazine about the distinctive aspects of brand design in Mumbai and more broadly in India.
What sets the brand's design in Mumbai apart? How does the city's history and culture inform your work?
The city of Mumbai played a key role in shaping my design aesthetic and my take on branding. Besides the enormous influence of the British era, an increasing number of people migrating to this city from various parts of India in search of a better future have brought their own culture. So in a way, Mumbai represents the best of Indian culture in this magnificent melting pot. Its rich history of architecture, cuisine, music, fashion, art, cinema, literature and business has a lot to contribute.
My 'Typocity' design research project, carried out in early 2000, mapped cities through the prism of typography by documenting signs on stores, hotels and buildings. This ultimately strongly inspired my design philosophy of blending the vernacular with a modern, progressive design aesthetic. The eclectic nature of the city is also a strong influence in my work.
How is branding in India different from other South Asian countries?
India has been the land of entrepreneurs and visionaries; and the country is at an incredible stage right now. A healthy balance between traditional brands and startups has led to the development of a creative focus. Compared to other brands in South Asia, brands in India have to deal with a target group that is extremely diverse, but at the same time shares many common feelings. This makes it a very exciting challenge. The way a brand connects with the people of Kolkata, Kanpur or Kochi has to be different.
What brand design trends exist in South Asia that are not present in the West (Europe and the United States)?
Some trends are universal in nature – they appeal to a variety of people with different mindsets and some are specific to a regional culture. For example, the use of various local languages ​​and scripts is a design element that Europe and the United States will not be able to use even if they wish. South Asia is extremely rich in languages ​​and modern typographers create stunning regional typefaces, resulting in more contemporary hyper local designs.
Landor & Fitch has offices around the world. To what extent is an agency's work with brands influenced by the location of the agency? How do the projects you cover in Mumbai differ from those in other countries?
L&F, we have a cross-border working style. We bring the best minds to the project from different offices around the world. Our internal knowledge sharing platforms help regional offices learn and develop solutions based on global best practices as well as local expertise. This enables us to provide world class solutions to our customers. All offices operate through all the services we offer under L&F.
In what ways do you make your branding strategy relevant to the very diverse audience that makes up the Indian population?
Yes, this is the true nature of India, and it also brings a very unique challenge and opportunity. You have to be very aware of being culturally relevant and respectful, of being inclusive, while moving towards progress as a large part of the Indian public is under 25 years old. Legacy brands need to be progressive and start-up brands need to be inclusive. Naming, colors, typeface design, photography, tone of voice – these are the brand's arsenal and they should meet your branding needs.