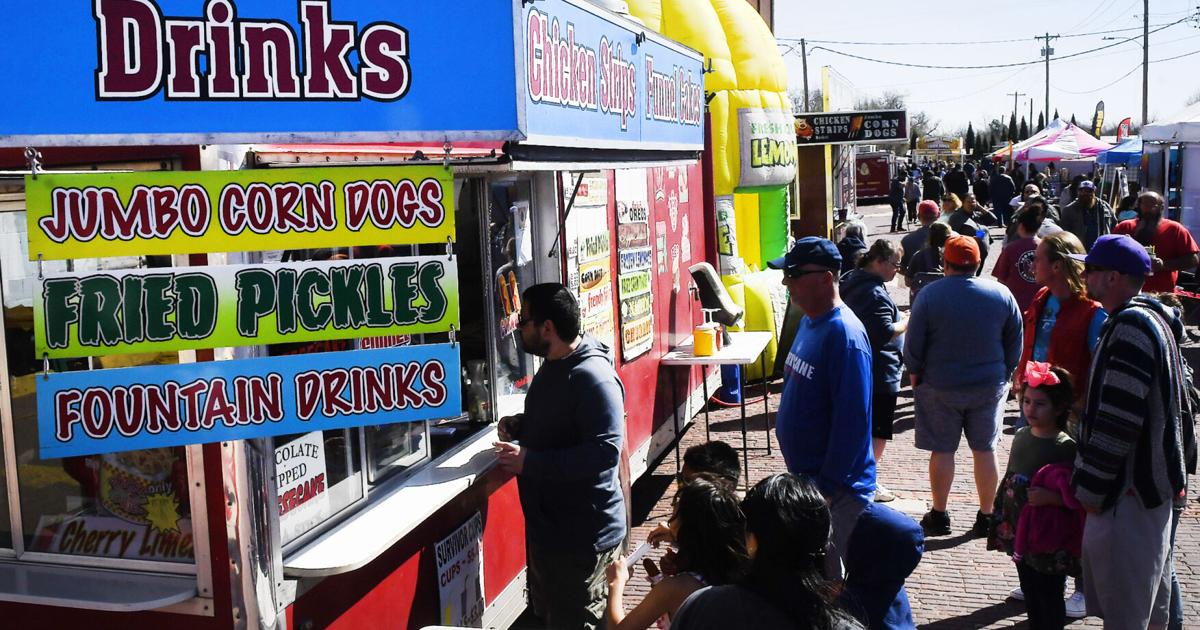 Annual food truck, art festival scheduled for Saturday, Sunday | News
ENID, Oklahoma— The eighth annual Red Brick Road Food Truck & Art Festival will bring a variety of food, artwork and live music to downtown Enid this weekend.
The festival, hosted by Enid Event Company, will take place from 11 a.m. to 8 p.m. Saturday and 11 a.m. to 6 p.m. Sunday in the 200 block of East Maple in downtown Enid.
Tammy Wilson, owner of Enid Event Company, said 27 food trucks have signed up for the festival to sell a wide range of food to festival-goers, along with 26 booths of artists and other vendors.
Settlers Brewing Co. will also be on hand to sell beer, and a dozen regional musicians will perform live on both days of the festival.
Well-behaved pets on a leash are welcome and attendees are encouraged to bring lawn chairs.
One-day wristbands are available for $3 and dual-day wristbands are $5. Children 8 and under can enter for free.
Wristbands will be sold at the door. Most vendors accept credit and debit cards, but cash is the preferred payment option at the door.
Attendees must have wristbands to make purchases at the festival, and are also asked to avoid parking in the Leonardo's Children's Museum car park.
Wilson said the festival still has a fun atmosphere, is family-friendly, and allows people to get out and see other community members from "all walks of life" after being "locked up all winter."
"It's a fun way to spend the day with your family," she says. "It's the first big event of the year where everyone can get out after all the cold, yucky weather and have a great day with each other, and it's always just a fun way to kick off the season. "
Wilson said the festival is getting "bigger and bigger every year". This is the first year that the festival will last two days.
"When you have so many trucks, people can't eat food from all of them in one day, and I thought, 'We'll try two days,'" Wilson said. "It will give everyone the opportunity to come back and try what they weren't able to try the first time around."
For more information on the Red Brick Road Food Truck & Art Festival or other events, visit www.fb.com/enidevents or contact Wilson by emailing [email protected] or calling ( 580) 402-6732.