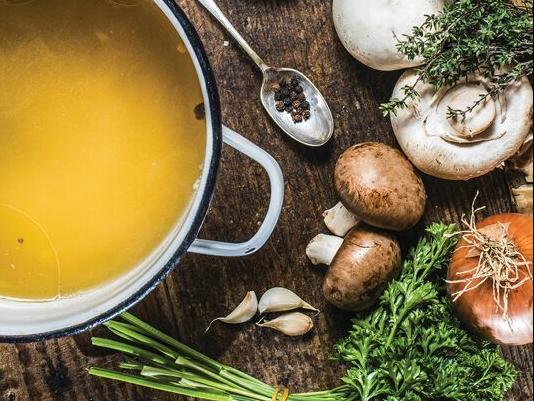 Canned soup? Beware of These Common Pitfalls Cooking and country recipes
The convenience of canned soup makes it easy to cook and prepare meals on busy days. The ingredients and preparation techniques determine the safety of homemade canned soup. Many preservers would like to replicate soups found in delicatessens or supermarkets. However, there are some commercially prepared foods that simply cannot be safely reproduced by the home cannery. Creamy soups are not suitable for home canning because their ingredients interfere with proper heat transfer during the processing stage and can lead to foodborne illness. Freezing soups with problematic ingredients is a safer option.
Let's look at some problematic ingredients in homemade canned soup. Flour and other thickening agents prevent heat from entering the center of a jar and interfere with the destruction of the bacterial spores that cause botulism. Never add thickening agents to a canned product before processing. Wait until you are ready to prepare the food to serve before adding flour, cornstarch or other thickening agent. The only exception to this rule is when a scientifically tested recipe calls for Clear Jel, such as in pie fillings or small amounts of thickener in a few relish recipes. Thus, the exception does not apply to soups.
Foods rich in starch interfere with heat processing. This eliminates the use of noodles, alphabet noodles, spaghetti or other pasta, rice, barley, etc. in canned soups. Therefore, avoid canning chicken noodle soup, minestrone soup, or beef and barley soup. Add noodles or any type of pasta, rice or meatballs to canned soups or stews just before serving.
Butter, milk, cream cheese, and other dairy products are low-acid foods that should never be added to canned soups before processing. Add butter and milk to soup just before serving.
We have already eliminated condensed soups containing thickeners and dairy products. But avoid canning condensed vegetable or chicken corn soup. Only fill a jar half full with solids. Add broth or other hot liquid to fill the pot, leaving a 1 inch free space. There must be space for the hot liquid to flow between the food particles.
Never have soup in half-gallon jars. Jars are too large for heat to be evenly distributed throughout the jar, and pressure cookers are too shallow to accommodate the height of the jar. Additionally, no research-based protocol has been developed for using half-gallon jars for low-acid foods.
Thickened soup or cream of tomato should not be canned. Instead, you can use tomato juice, a mixture of tomato and vegetable juice, or crushed tomatoes (with no added vegetables). When you want to make the soup, open the jar of tomato product and add the desired seasoning vegetables and thickeners. A good cream of tomato soup is made by pouring the heated tomato mixture into a heated white sauce.
Other soups to avoid are pumpkin, winter squash, broccoli, or cauliflower. These vegetables are packaged together, and the soups contain ingredients that interfere with safe processing. There are no scientifically tested recipes for canning these soups. Instead, freeze them.
Vegetable soups in a broth base can be safely canned using the processing time of the ingredient that takes the most processing time as an individual ingredient. Sometimes a recipe tested by research will reduce this time. Most soups will take 60 to 90 minutes to process in a pressure cooker depending on the size of the pot and the ingredients.
Traditional vegetable soup can be safely canned. It is composed of cut pieces or small vegetables in a base of broth. Pick your favorite vegetables and prepare them as you would a hot-pack method if they were canned. Cooked meat or poultry without fat can also be added. If dry beans or peas are used, they must first be rehydrated. Combine prepared vegetables, cooked meat, if desired, and enough hot water, broth, tomatoes or tomato juice to cover. Boil for 5 minutes. Add salt to taste, if desired. Fill the hot jars halfway with the solid (vegetable) mixture. Continue to fill with hot liquid, leaving 1 inch of free space. Remove airspace. Wipe the edges of the jars and adjust the lids. Process pints for 60 minutes (or quarters for 75 minutes) in a dial gauge autoclave at 11 pounds pressure or in a weighted gauge autoclave at 10 pounds pressure. If cooked seafood is added to the solid mixture, the processing time should be 100 minutes. Adjust the pressure for higher altitudes.
If you have questions about food preservation, a home economist is available to answer questions Wednesdays from 10 a.m. to 2 p.m., by calling 717-394-6851 or writing to Penn State Extension, Lancaster County, 1383 Arcadia Rd., Room 140, Lancaster, PA 17601.
The Well Preserved news column is prepared by Penn State Extension.